The Thrifty Style Team is having a fall home decor giveaway, and I'm giving away a handmade fabric yo-yo garland!
Hello everyone! We are in the midst of hurricane preparations here in South Carolina but I thought I'd take a break and let you know about the fantastic fall home decor giveaway that the Thrifty Style Team is having.
Each team member is giving away a handmade item so you have a chance to win something on each of the blogs.
What is a fabric yo-yo garland?
Well, when you hear the word yo-yo, you tend to think about the toy by that name, but fabric yo-yos are a totally different thing.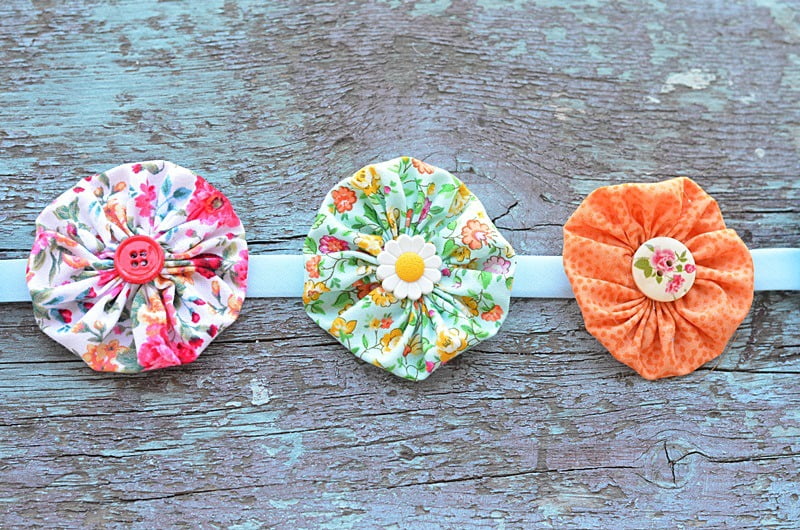 Fabric yo-yos are little poufy circles of fabric that can be used in a variety of ways. If you'd like to make some of your own, here is my tutorial on how to make them: Steps in Making Fun Fabric Yo-Yos
Traditionally, yo-yos were used in making quilts, but nowadays they can be used to decorate pillows, curtains, and a lot of different things.
I decided to make a yo-yo garland to use on my grapevine tree on our fall front porch.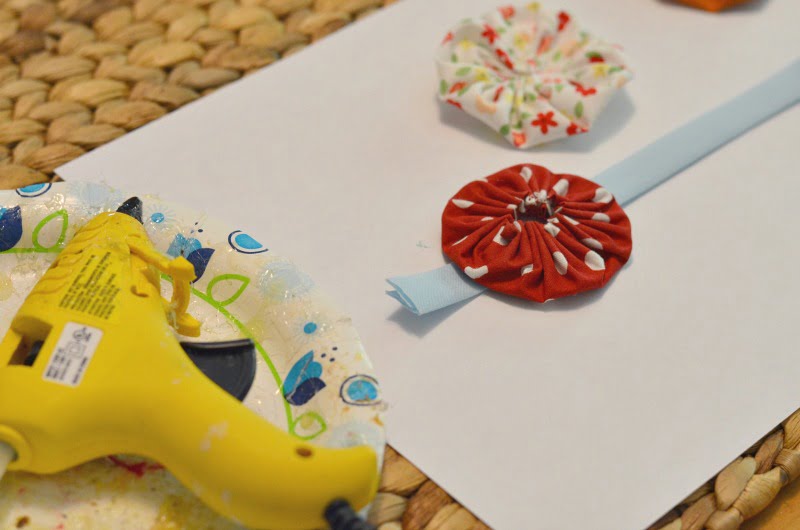 I used some binding tape that I had on hand and simply hot-glued the yo-yos onto the tape.
Then I attached some buttons in the center of each yo-yo.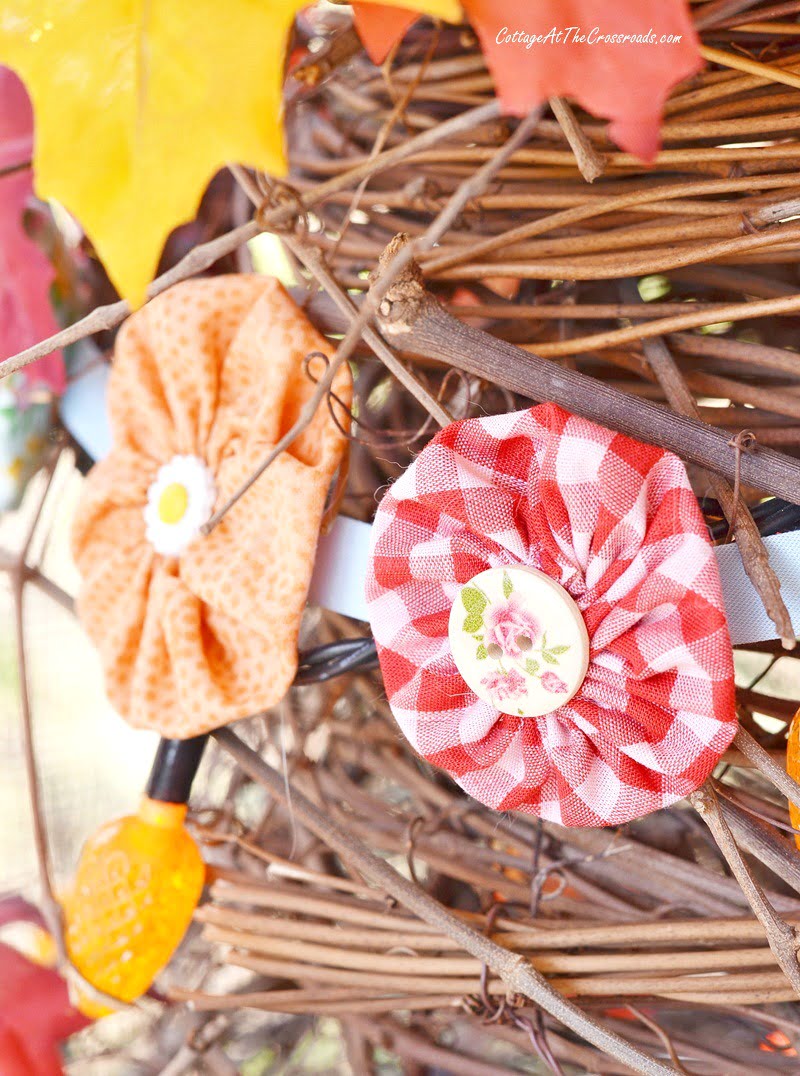 Here you can see some of the garland on my grapevine tree.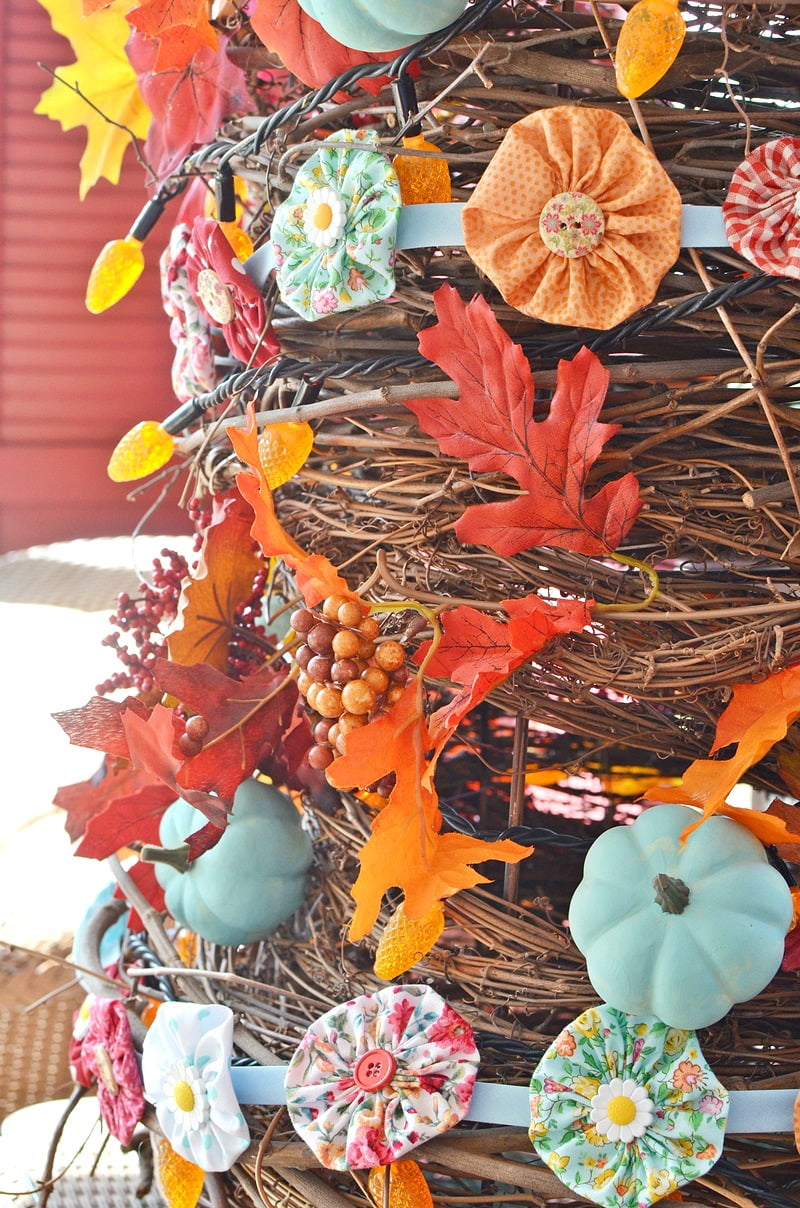 I really can't show you my entire tree because I'm on the Fall Ideas Tour this Friday where I will be revealing our fall decoration on the front porch.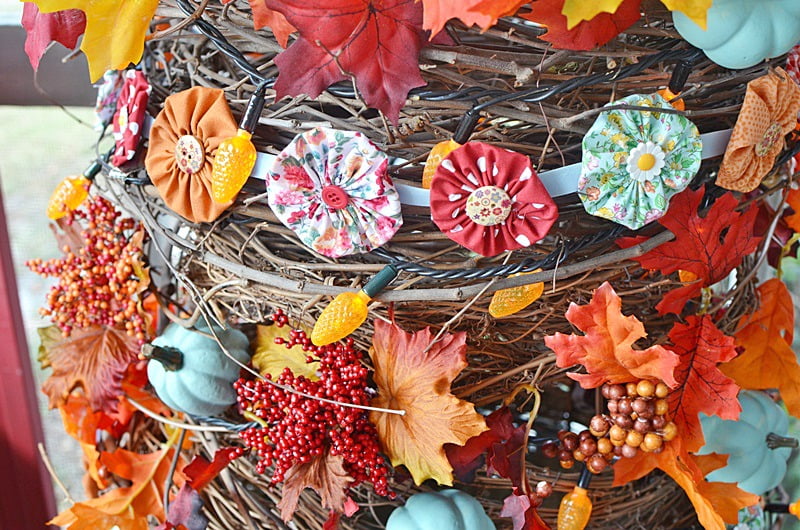 But I am so thrilled with how cute the fabric yo-yo garland looks on the tree!!!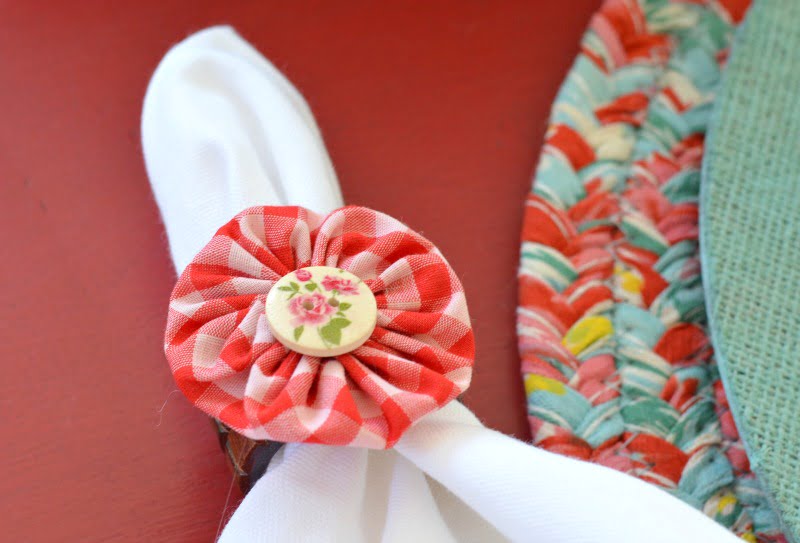 I also made some yo-yo napkin rings to use on the table!
I realize that most of you don't have a grapevine tree to add the garland to, but you could use it to decorate a mantel or you could pull the yo-yos off the binding tape and hot-glue them onto a pillow.
Or, if you do a search on Pinterest, you'll get lots of ideas for using yo-yos.
Now for the Giveaway!
The giveaway for the fabric yo-yo garland is open to residents of the continental US that are at least 18 years of age. The giveaway will be open for one week and one winner will be randomly selected on Wednesday, September 19 at 6 am. All you have to do to enter the giveaway for the fabric yo-yo garland is to leave a comment on this post telling me how you would use the garland.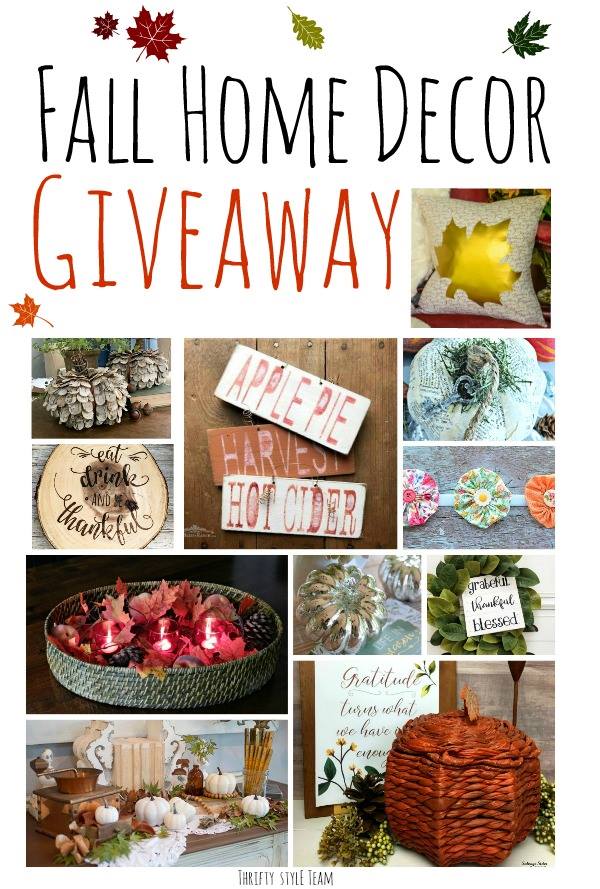 In addition, each blogger on the Thrifty Style Team is giving away a fall home decor item, so be sure to visit everyone below to enter each giveaway.
Good luck everyone!