We just planted 9 of these!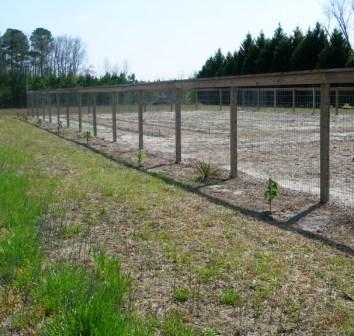 Here along the garden fence and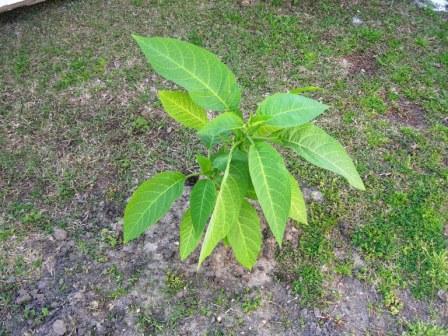 beside my mom's apartment and the shop.
The common name of this plant is Angel's Trumpet. The Latin name is brugmansia. It's a tropical plant that I've never grown before, but I've always wanted one. Now I have 20 of them! That's because last fall, I saw Leo's cousin Judy cutting limbs from a bush into sections and sticking them into pots.  So I just had to know what she was doing. She said that a friend of hers had cut her Angel's Trumpet back and had given the cuttings to her to root. Judy had so many that she very nicely shared some with me and told me what to do. So Leo gathered some buckets of sand and I put my cuttings into them. When it got cold, we moved the buckets into Judy's son Jay's greenhouse across the street and they stayed there for a few months. In February we transplanted them from the sand into pots with potting soil. Last week we retrieved the pots from the greenhouse and moved them to our yard. We've planted almost half of them, and the rest I am saving for my sister-in-law, Jean, who needs a lot of plants for her new yard.
We would not have all these beautiful Angel's Trumpets if Jay had not let us keep them in his greenhouse. We had a very cold winter here in South Carolina.  Once the plants get established, they will survive a mild winter. If you would like to know more about these gorgeous plants,  Southern Living magazine has a very informative article about how to grow them.
So where are the rest of the cuttings of the original plant?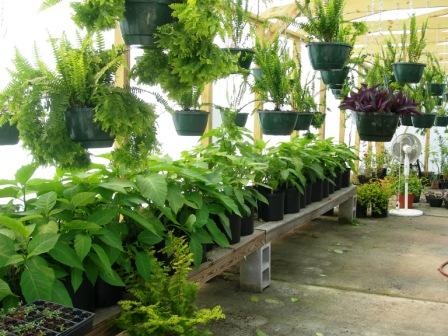 Here they are in Jay's greenhouse. He owns Jay's Trading Post which is located across the street from our house at the Crossroads.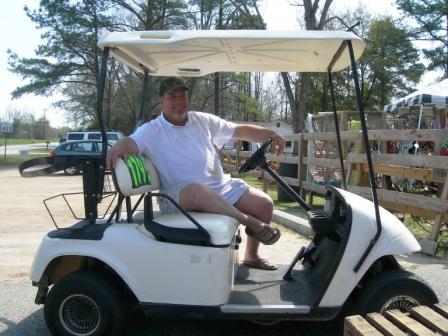 Here's Jay in one of his golf carts that he has for sale. Let's take a quick look around the Trading Post.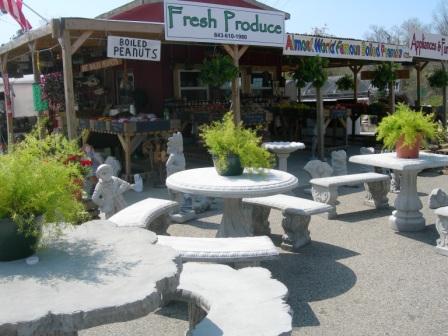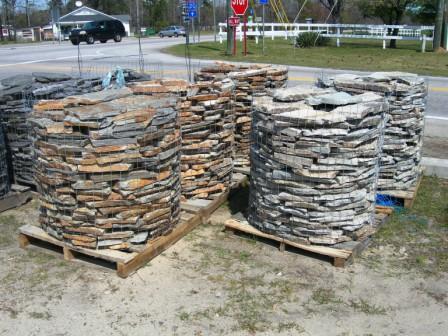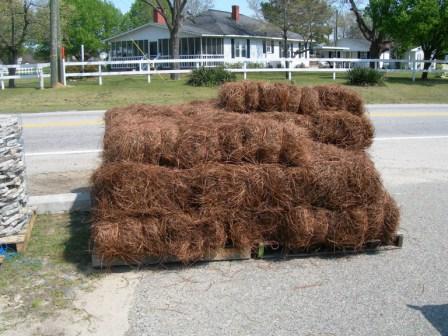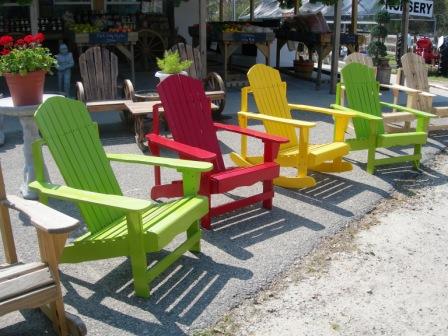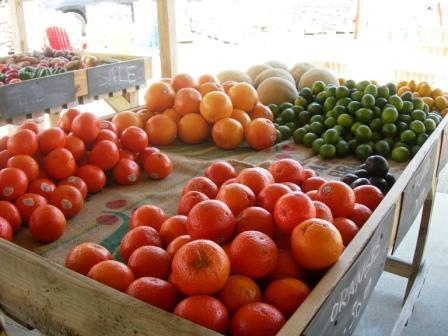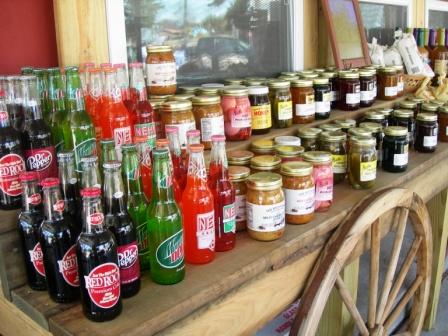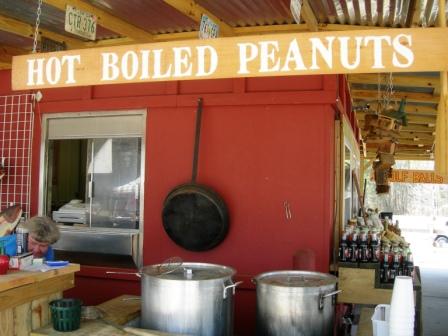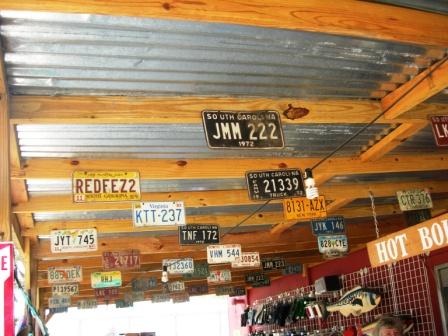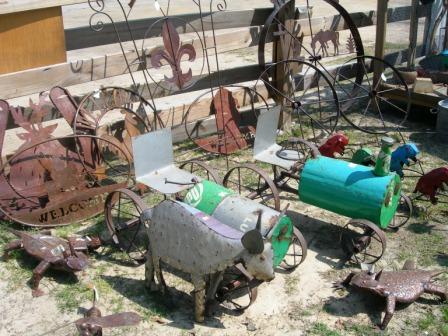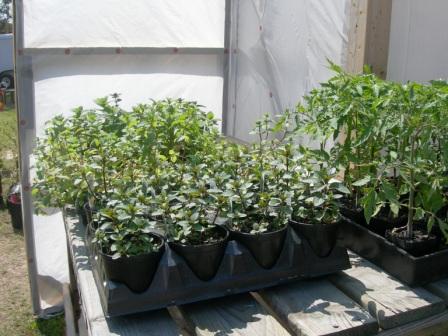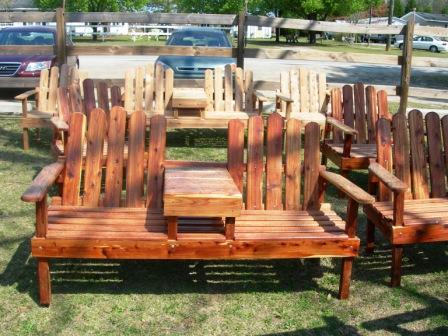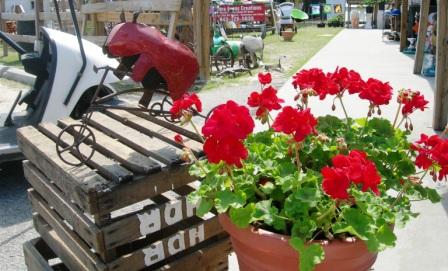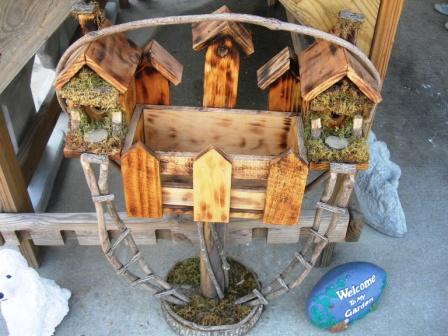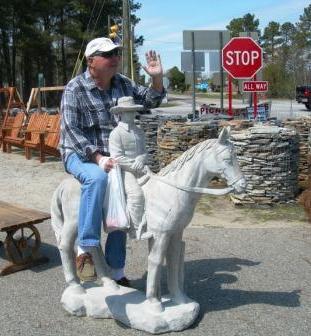 Here's Leo waving to someone passing by. His favorite thing at the Trading Post is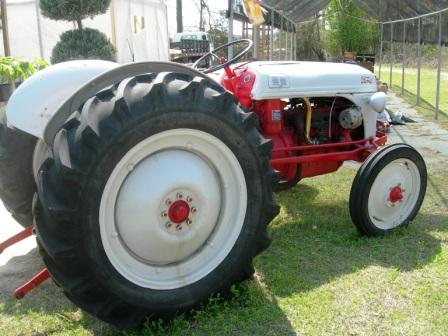 this 1948 Ford tractor that used to belong to his Uncle Ben.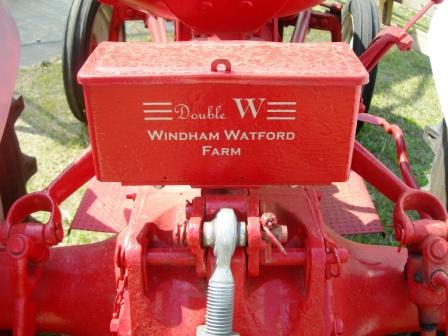 Sorry! The tractor is not for sale, but everything else is. Jay's Trading Post is worth a trip to Windham's Crossroads.
I'm linking up to Show Off Your Cottage Monday.