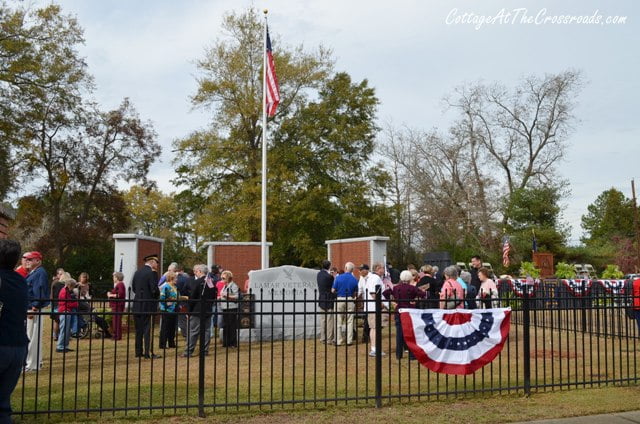 Today we had the dedication of the Lamar Veterans Memorial, a project I've been working on for the past year.  The Lamar Civitan Club asked me to co-chair, with my brother Jim, the committee to design and construct a veterans memorial.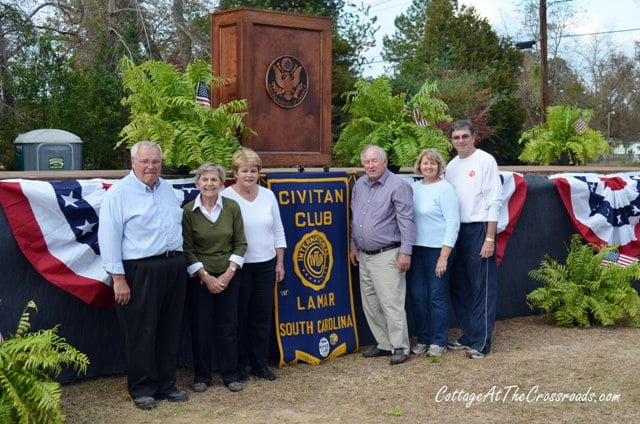 It takes a lot of volunteers to make a project like this happen. A few of my friends in Lamar pitched in to help decorate the park and the stage yesterday.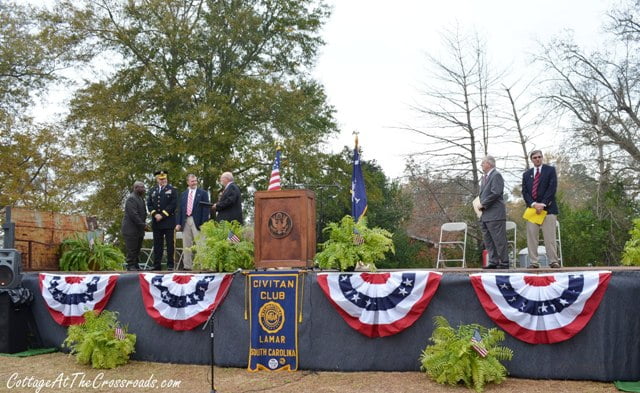 It was my honor to serve as Master of Ceremonies for the dedication.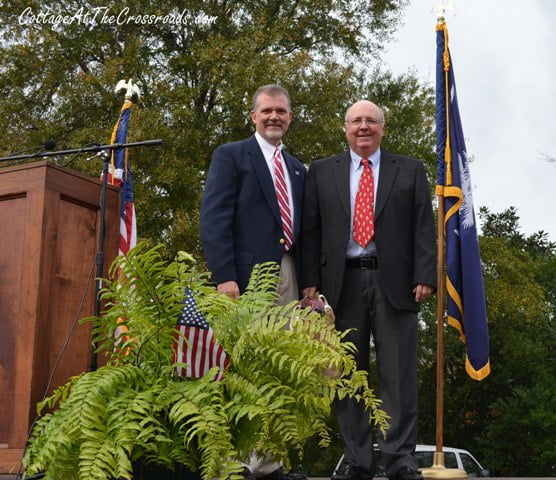 Here I am with the mayor of Lamar, Randy Reynolds.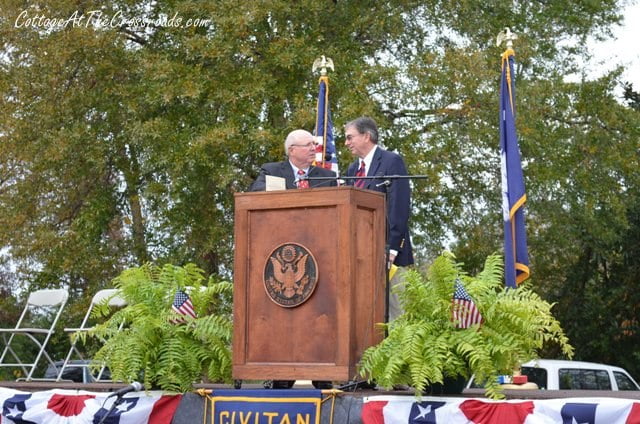 This is me with the president of our Civitan Club, Warren Jeffords.  During the dedication ceremony, the Civitan Club symbolically presented the Veterans Memorial to the Town of Lamar.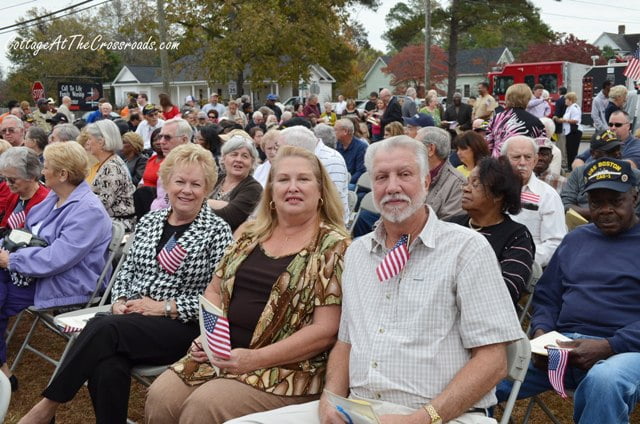 I was really pleased with the turnout. There were probably 300-400 people there.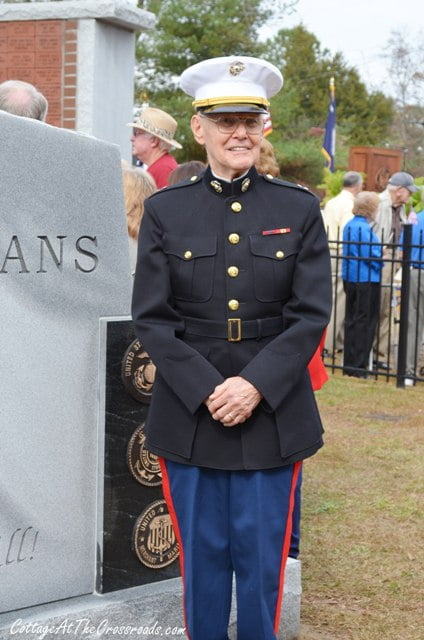 The audience was filled with veterans including this gentleman.  Here is 81 year old John Buckingham, a 20 year USMC veteran, proudly wearing his dress blues.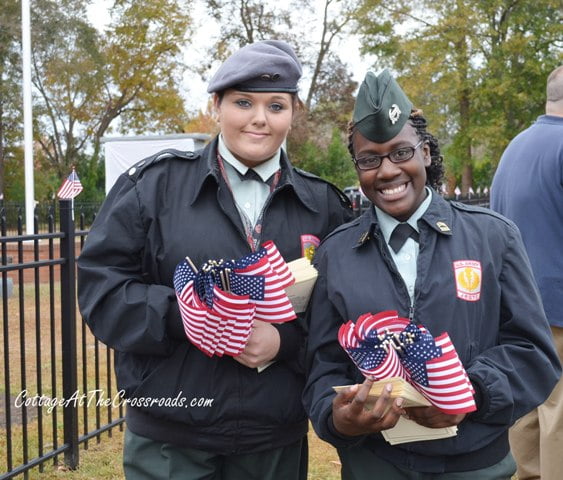 The Lamar High School Junior ROTC acted as ushers and helped pass out programs and flags.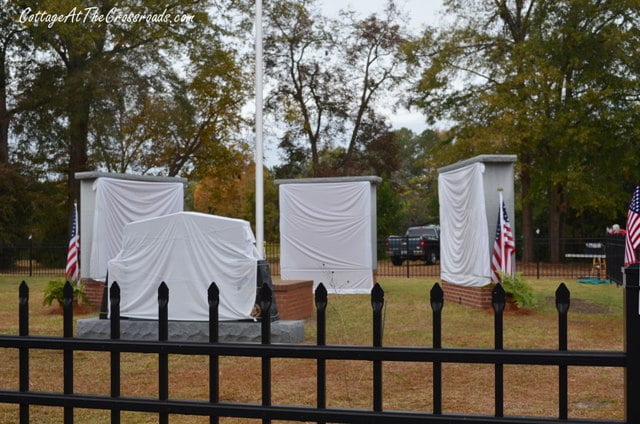 We kept the walls and the monument covered.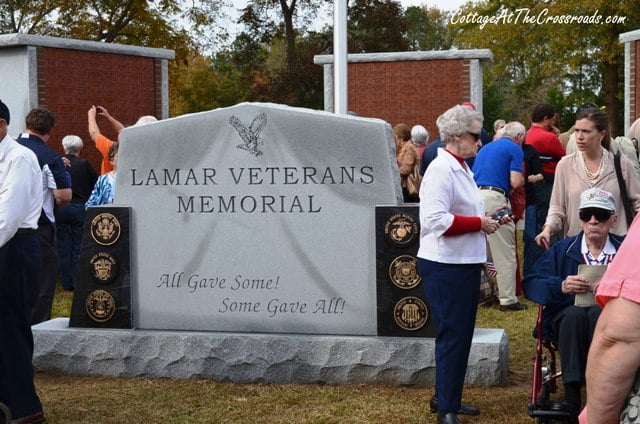 The walls contain bricks with the names of over 560 veterans, and the insignias of all the branches of service are on the monument.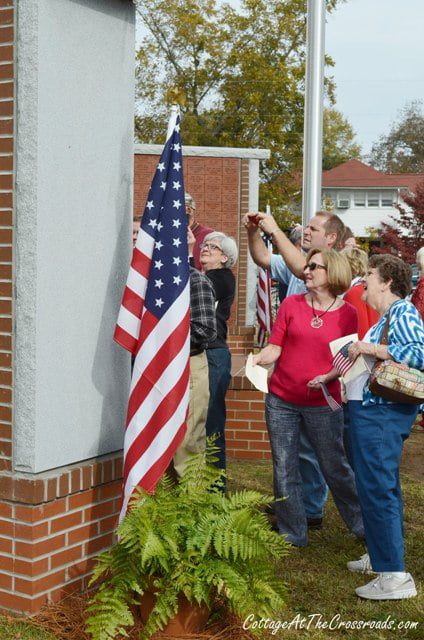 After the unveiling, the crowd came into the park and searched for the bricks of family members and loved ones.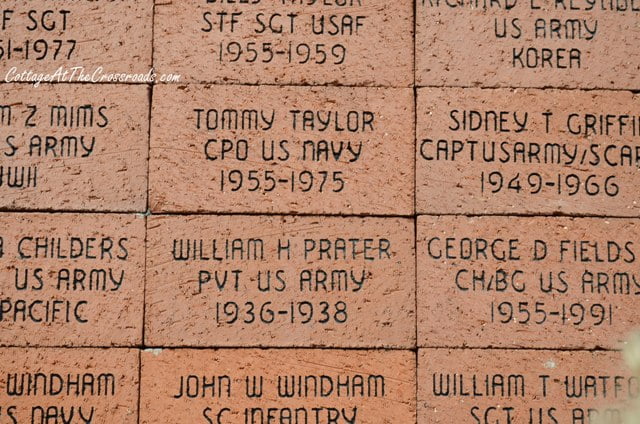 Jane found her dad's brick right in the middle of wall #2.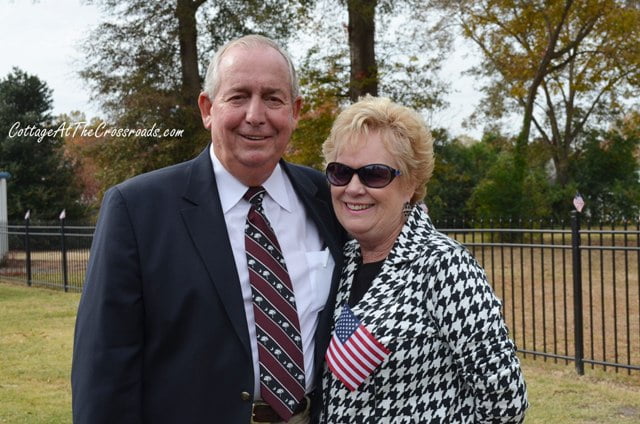 Here's Jim, co-chair of  the Veterans Memorial Committee, and his lovely wife Jean.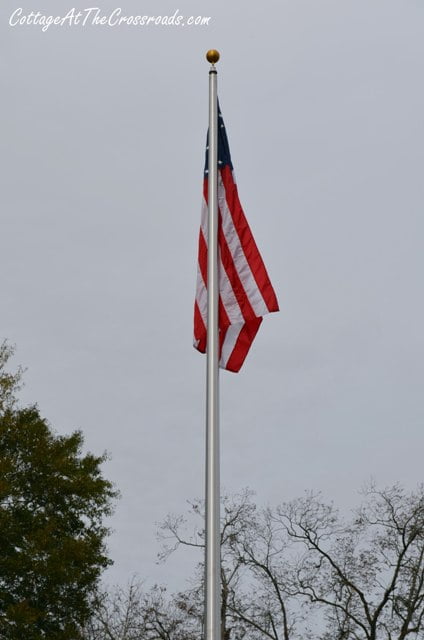 There's a few things in my life that I'm proud of and this project is one of them.
And I think my late father, Woodrow D. Windham, CWO4, US Navy, would be proud. At least I hope so.
Live from Windhams Crossroads,