Since the weather has been cooler for the past few days, I have been busy decorating for fall. Saturday we pulled all the tubs out of the attic, and I have been working on several projects since then. I finally finished several of them today. Here is one of them.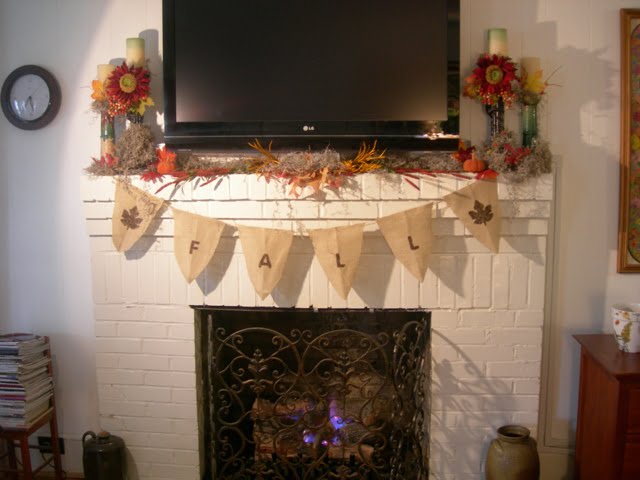 Ever since I saw this idea on Pinterest, I wanted to make this fall bunting. Michelle from Sweet Something Design has a great tutorial on how to make the bunting.  I knew that the burlap would look good in our living room because our window treatments are almost the same color.
My problem in decorating my mantel is that there is very little space from the top of the mantel to the bottom of the television. And there are 3 speakers on the mantel that I had to work around.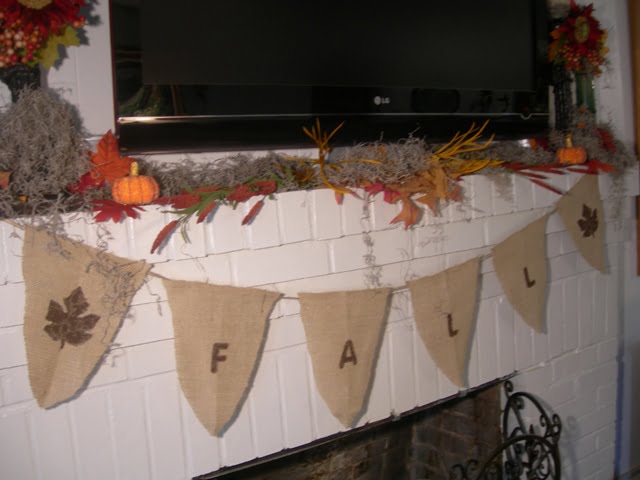 So I decided to use some Spanish moss to camouflage those speakers.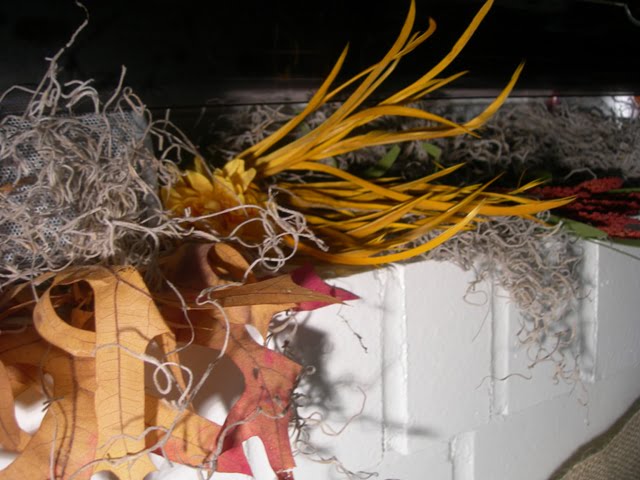 If you look closely, you can spot one of those speakers in this photo.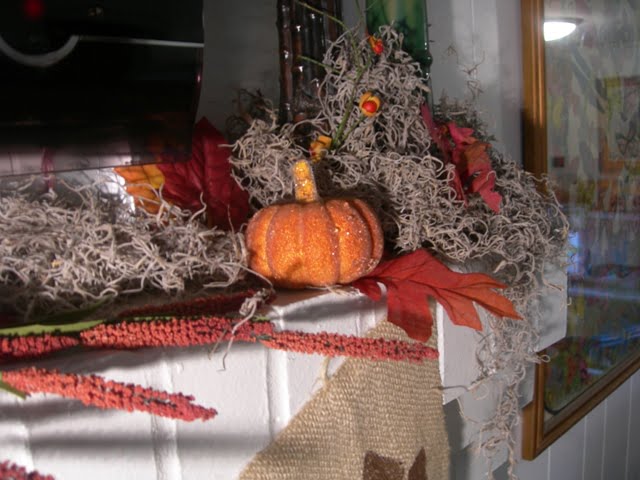 Since red is one of the colors that I use in the living room, I tried to use some red materials as well as the traditional orange.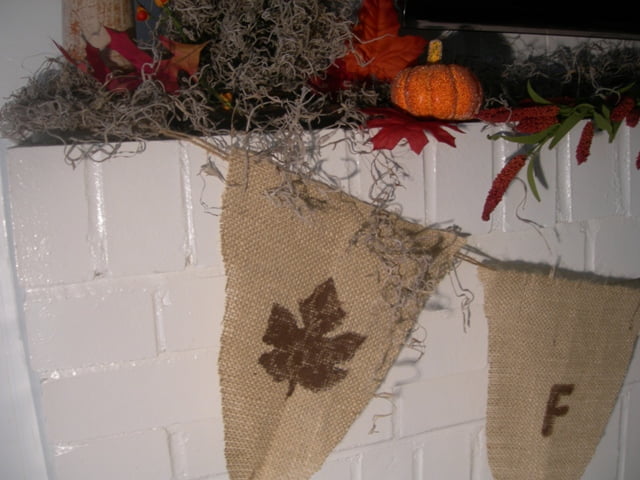 I stenciled the letters to spell FALL onto the burlap, and I traced around a leaf to finish the two end pieces.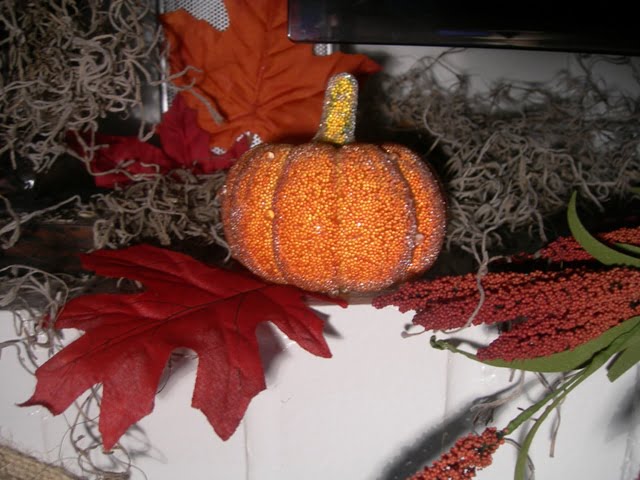 I added two small frosted pumpkins that I found at Hobby Lobby.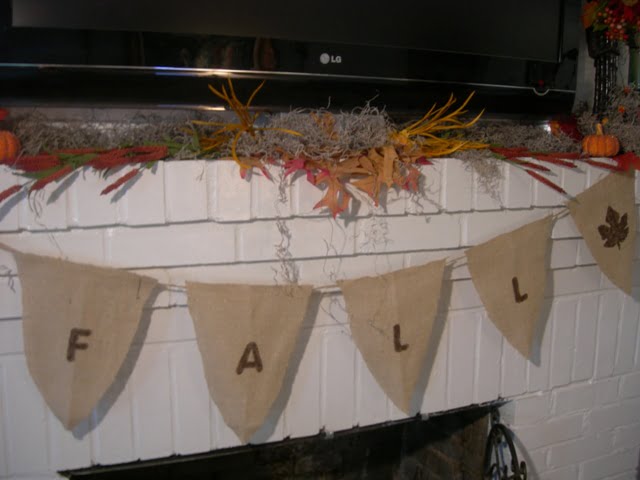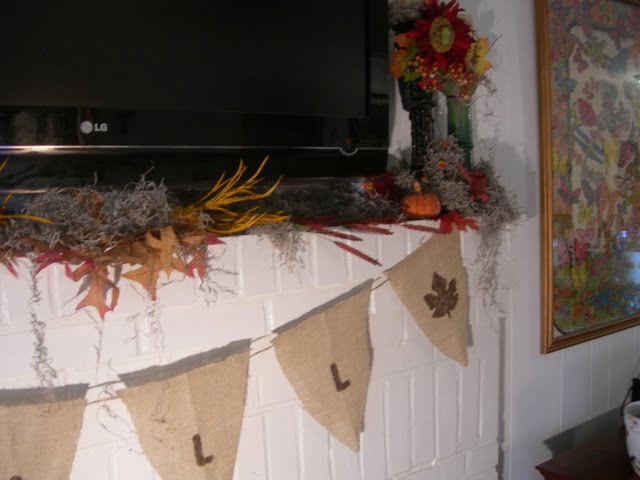 This is not the only thing I have been working on this week. In a previous post, I showed a picture that I saw on Pinterest of a painted pumpkin. Here's my finished pumpkin.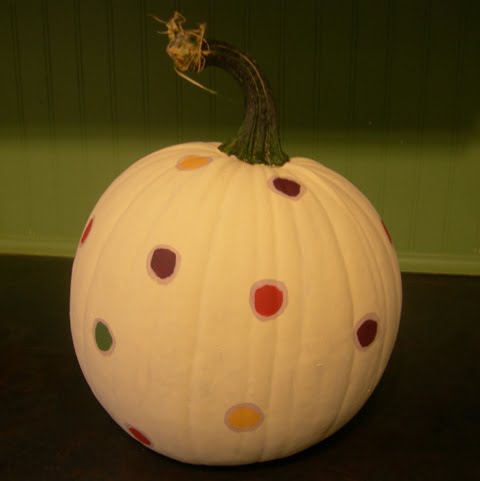 I am so pleased with how it looks. It matches my china perfectly. I'll do a tablescape soon.
A few weeks ago, I spotted this bookshelf at the auction that we attend every Monday.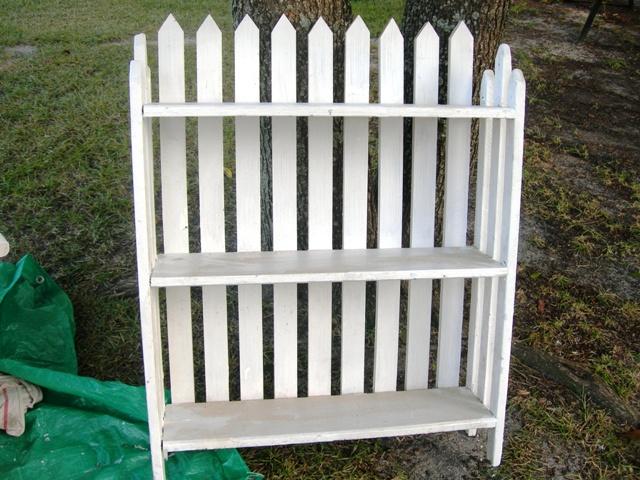 Doesn't it just say cottage!It was dirty and needed a new coat of paint, so we primed it white. And although it looked great white, we decided to paint it green since we are using it on the deck.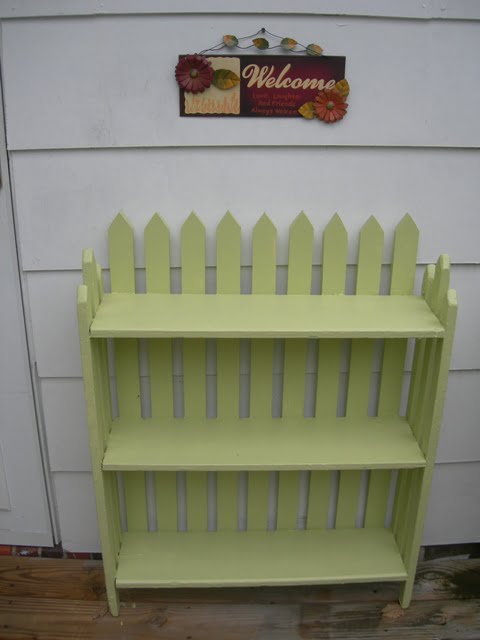 Here it is with a new little sign I picked up at Hobby Lobby. I'm in the process of spray painting some flower pots dark green to put on the shelves. Here's a close-up of the new sign.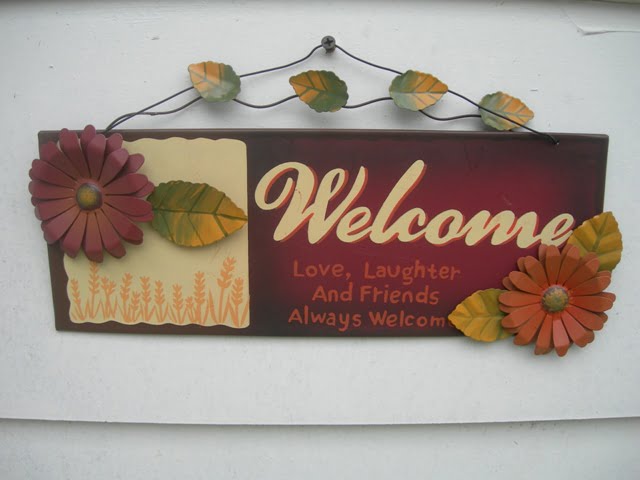 How true!
I'm joining: