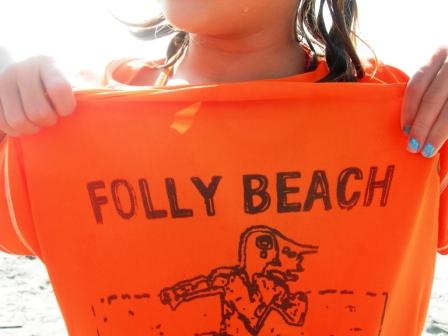 Today Leo and I made a day trip to Folly Beach, SC to see two of our granddaughters compete in a surfing competition. Folly Beach is a little more than 2 hours from where we live. We left home about 6 o'clock and were on the beach by 8:30. We took our dog Lucy with us because she loves to go for a ride and she had never been to the beach.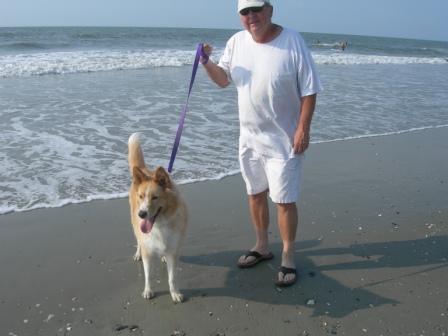 Sorry I cut your head off in this picture, honey. I guess I was a bit excited.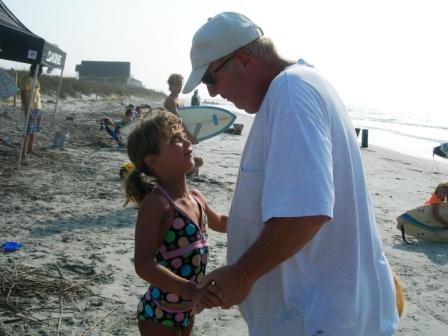 Can you tell Sylvia is a bit excited to see her Pop? Or is it the other way around?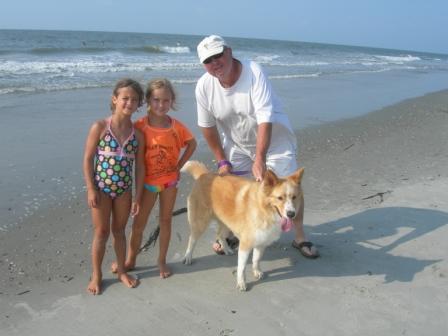 Here are Sylvia and Rose on the beach before their events.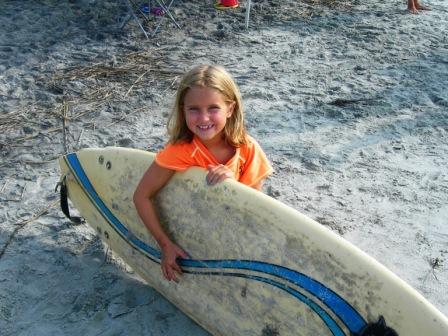 Rose is ready to go.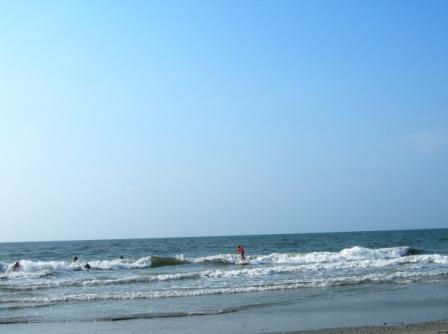 That's Rose catching a wave. Sure wish I had a telephoto lens!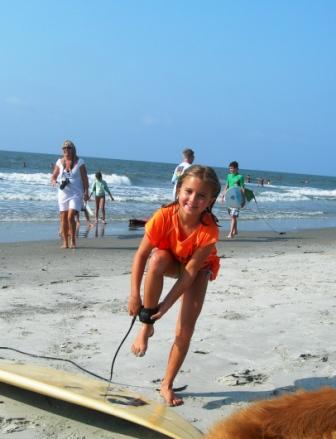 Rose placed 4th in this event. She was competing later in another event.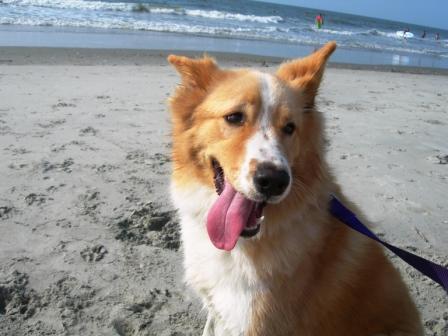 Lucy was loving all the action on the beach.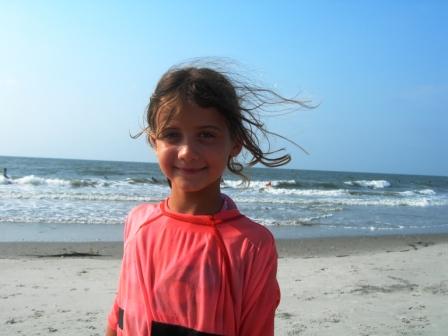 Sylvia's event was next.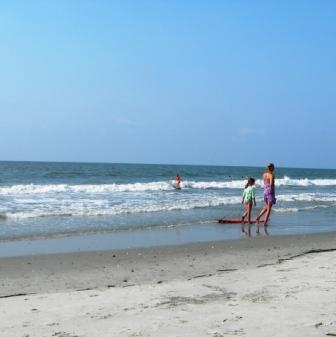 That little speck of orange is Sylvia riding a wave. She placed 3rd in her event.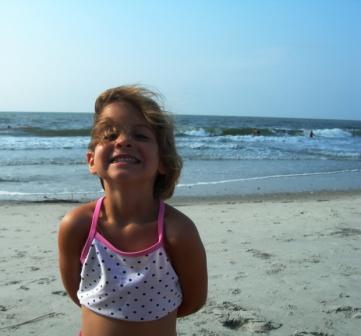 This is Ruby, the youngest.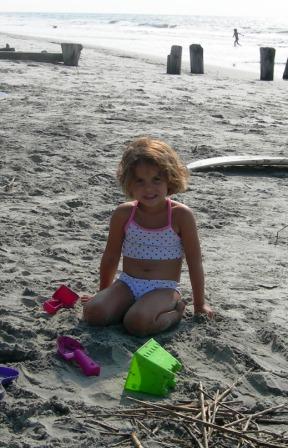 She's not surfing yet.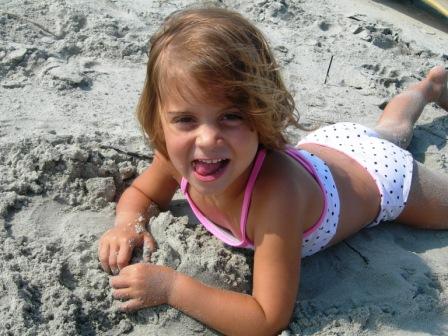 Isn't she just the cutest patootie?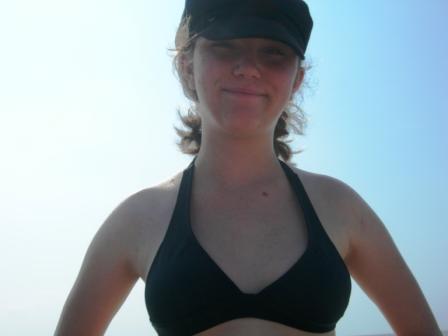 Oldest sister Bryanna is just not into the surfing thing, but she loves being out on the beach.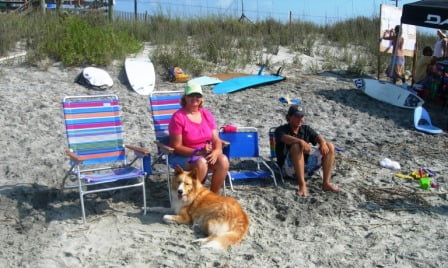 The girls' dad goes surfing almost every day. I love that they have found a family activity that all ages can participate. Shortly after this, we had to get Lucy off the beach due to a restriction that no dogs are allowed on Folly Beach between the hours of 10 and 6.  So we traveled back to the Crossroads after a very enjoyable morning at the beach.
Here are some photos of the events on Sunday.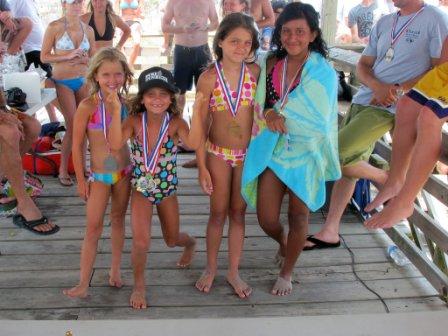 Good job, girls!