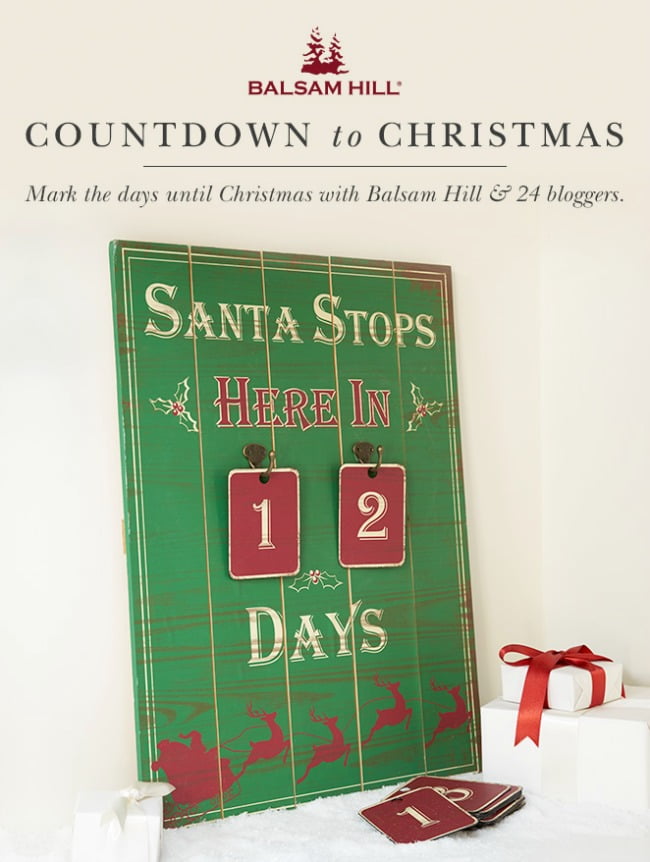 Hi there, friends! I'm so happy to be participating in the Countdown to Christmas Blog Hop sponsored by Balsam Hill. Are you familiar with them? They are an online company known mainly for their very realistic looking trees, wreaths, and garland, but they also carry other seasonal beauties as well.
Disclosure: I was given product from Balsam Hill to review and participate in the blog hop but all opinions are my own.
This post may contain Amazon or other affiliate links. As an Amazon associate, I earn from qualifying purchases. If you purchase anything through any affiliate link, I may earn a small commission at no extra charge to you. All opinions are my own.
I'm joining 23 other bloggers for a very special Countdown to Christmas Blog Hop from Balsam Hill. You can read all about the tour and the bloggers who are participating in this event by clicking HERE.
Since this is a countdown, the participants were allowed to select an advent calendar of their choice.
If you are here from visiting Jennifer from Decorated Chaos, didn't you just love her North Pole Musical Advent Calendar from Balsam Hill? And if you're new here, a great big welcome to ya!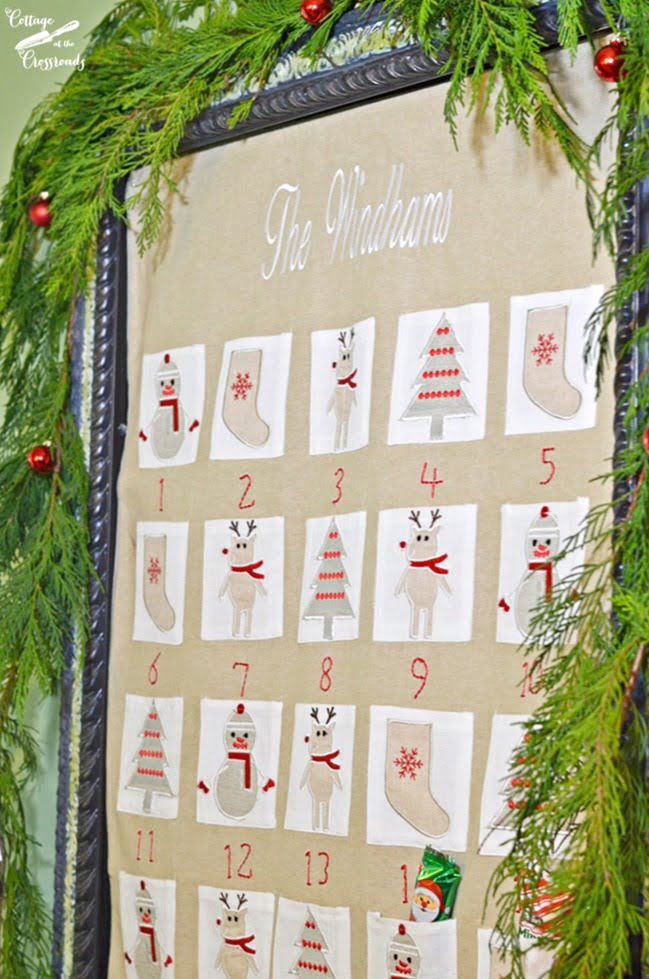 I chose the Embroidered Fabric Advent Calendar and here it is hanging on the chalkboard in our kitchen! Isn't it just the cutest thing?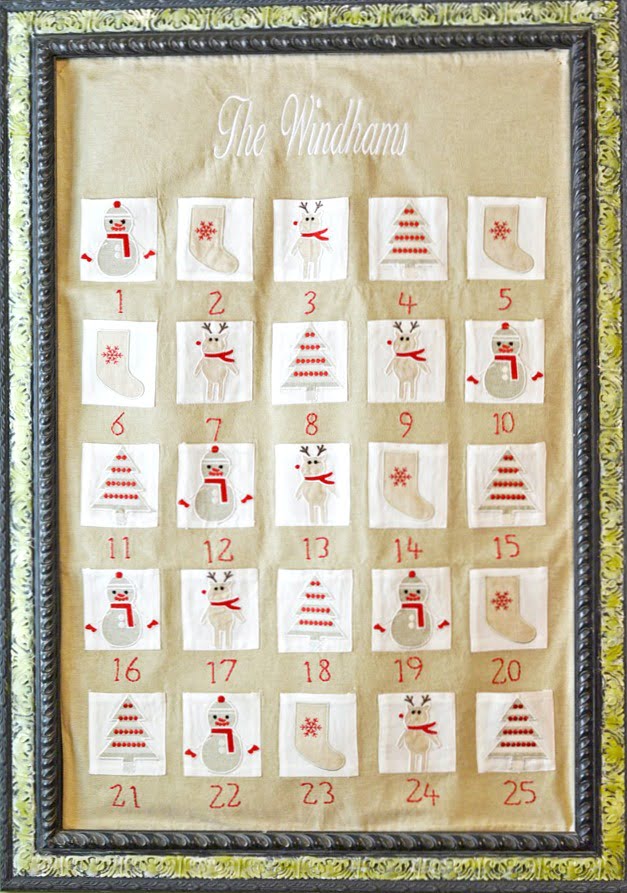 When I looked at its dimensions, I knew it would fit perfectly inside the frame that's around the chalkboard.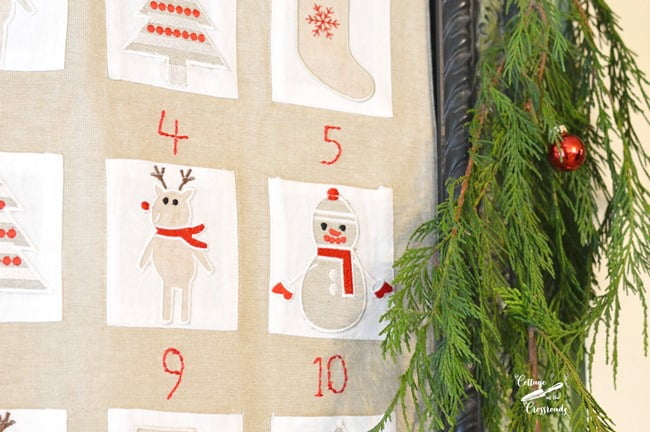 The beautifully embroidered numbers and iconic Christmas designs are gorgeous and so festive looking.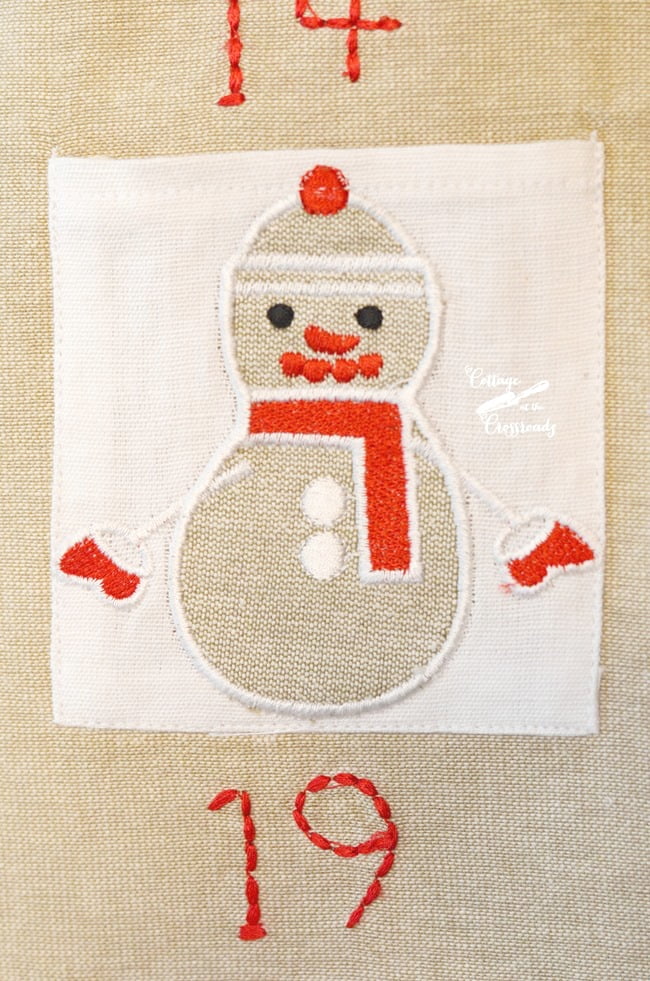 Here you can see one up close. Do you find it as hard as me to believe that today is the 19th?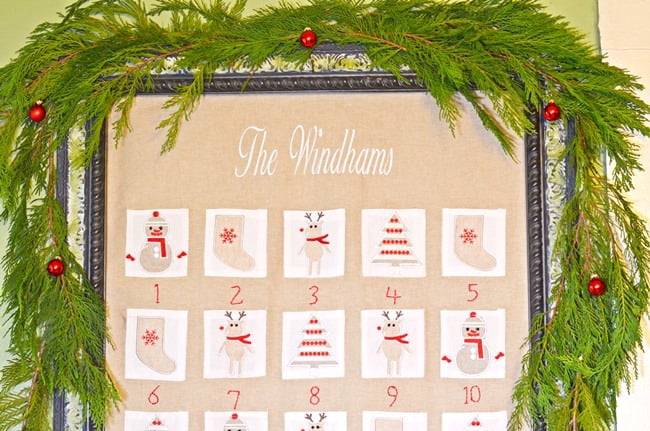 But I think that the thing that I love the most is how you can have the calendar personalized with your family name or other holiday greeting.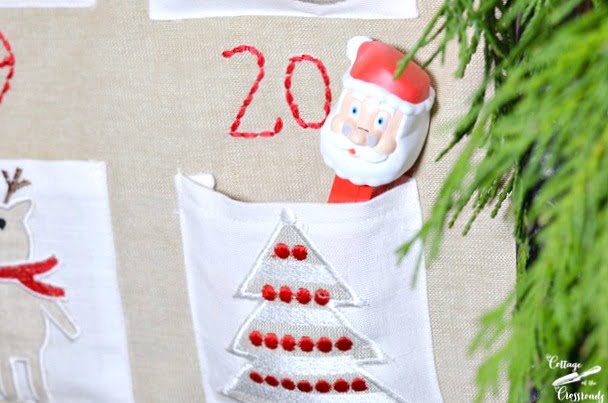 The pockets are large enough to fill with small trinkets and treasures leading up to the BIG DAY!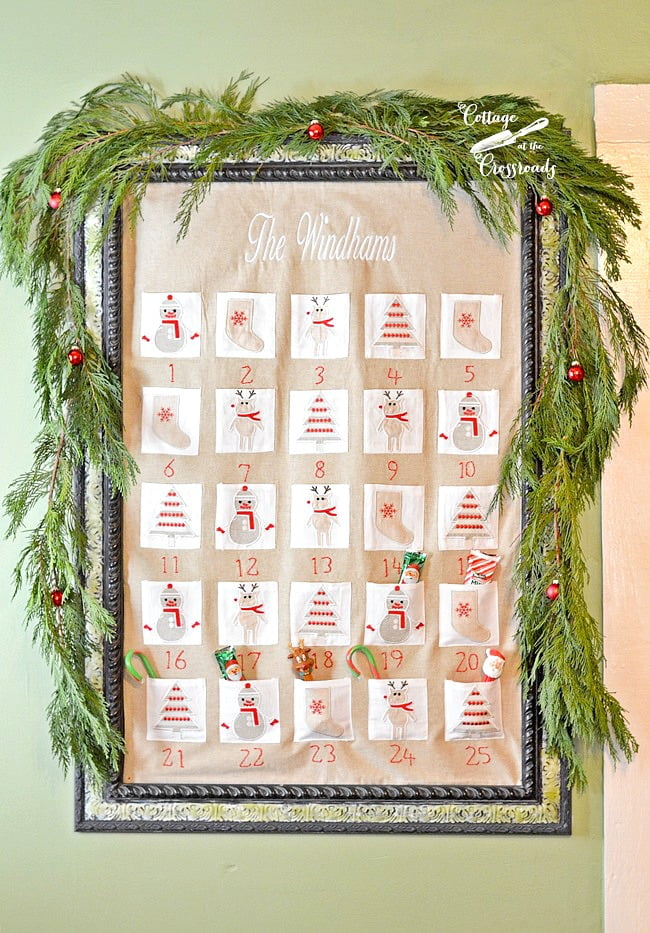 Such a beautiful addition to our Christmas decorations in our kitchen!
I've always been fascinated with the etymology of words, and when I was teaching a little Latin to the students in our elementary school, I taught them the meaning of the word ADVENT. The word comes from the Latin word ad which means "to" and the Latin word venire which means "come." So literally it means to come or to arrive. To Christians that means the coming of Jesus, and the advent season is the period of time that we celebrate his arrival.
Whether you celebrate the spiritual significance of the holiday or the more secular activities such as the arrival of Santa Claus, or both, Christmas time is the most wonderful time of year! It is a time of anticipation, good cheer, and love. A time to spend with loved ones either physically or in your heart. To me, it is a season of hope, generosity, and a chance to enjoy some family time. A time to honor family traditions and create lasting memories. Nothing thrills me more than having a houseful of people that I love here at the Crossroads on Christmas Eve!
As part of the blog hop, Balsam Hill is giving away 25 $100 gift cards, and I would love for one of our readers to win one of these gift cards! Be sure to click here to visit Balsam Hill for more details on how to enter this fabulous and generous giveaway!
And tomorrow, don't forget to visit Malia from Yesterday on Tuesday to see which advent calendar she chose and to read about what Christmas means to her.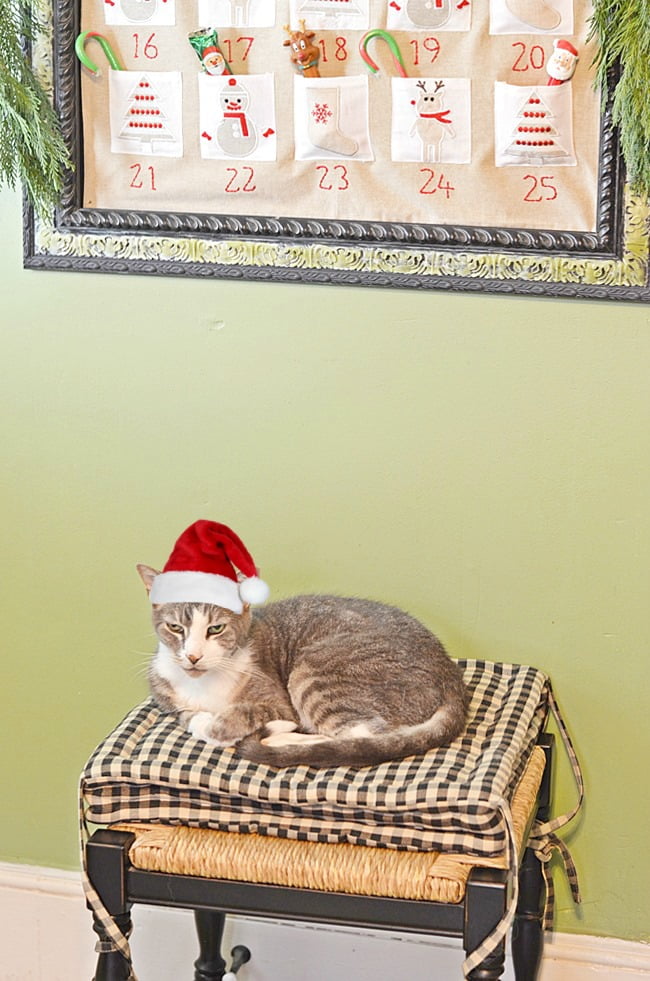 And Rascal is counting down the days until a fresh supply of catnip arrives on the 25th!