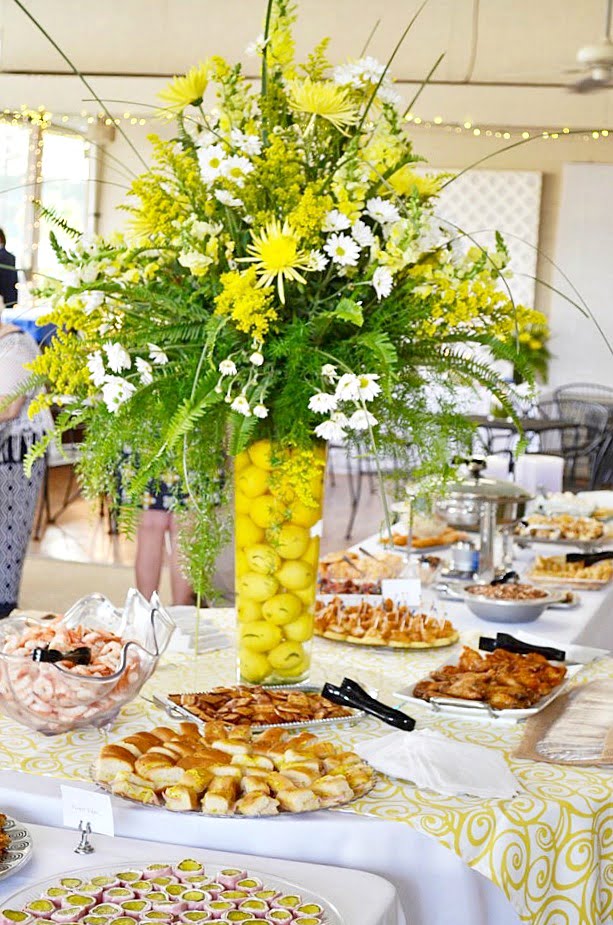 Hello there, everybody! Last week Leo and I were busy with our annual Civitan golf benefit party and tournament. Those of you who are regular readers may remember us posting about this event in previous years. The party and tournament is the main fundraiser for the Lamar Civitan Club, and we are proud to be involved in an event that benefits our local schools and community. All of the money raised stays in the Lamar area.
The preparation for this event starts early in January with committee meetings and many hours of hard work by numerous people over the months prior to the party and golf tournament. Each year outstanding community members are recognized at this event, and this year's honorees are Mrs. Dot White and Mrs. Dot Plummer, both retired educators and avid Silver Fox fans. On a side note, our little town of Lamar has recently been called an "NFL Football Factory." The odds of such a tiny place producing 5 NFL players is one in ten million billion! If you're a football fanatic, click HERE to read more about our amazing town.
Mrs. Dot White and Mrs. Dot Plummer
Now, when your honorees both have the first name of "Dot," you HAVE to have a polka dot decorating theme, don't ya? I cannot take credit for that brilliant idea. Leo's brother Jim came up with that one!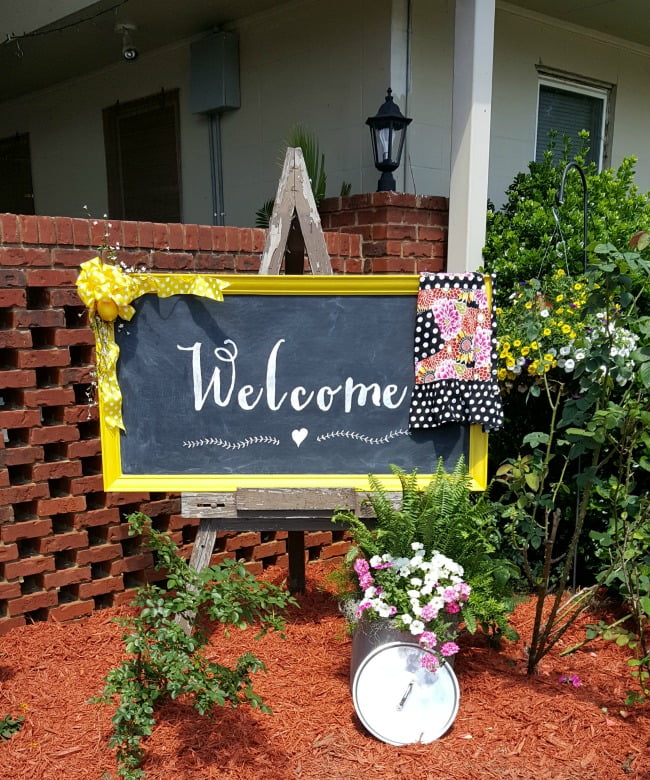 This chalkboard made by moi greeted guests at the entrance to the Governor's Run Golf Club, and since one of the honorees taught home economics classes for a while, we cooked up a pot full of flowers and a polka dot apron!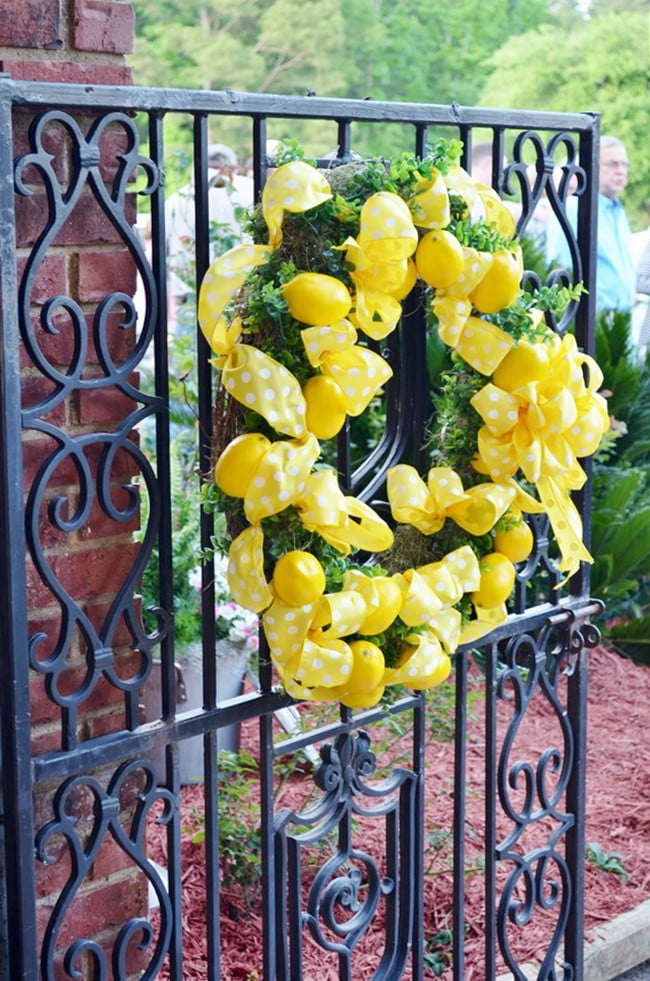 On the gate was a beautiful lemon wreath adorned with yellow polka dot ribbon made by committee member Kay Howell.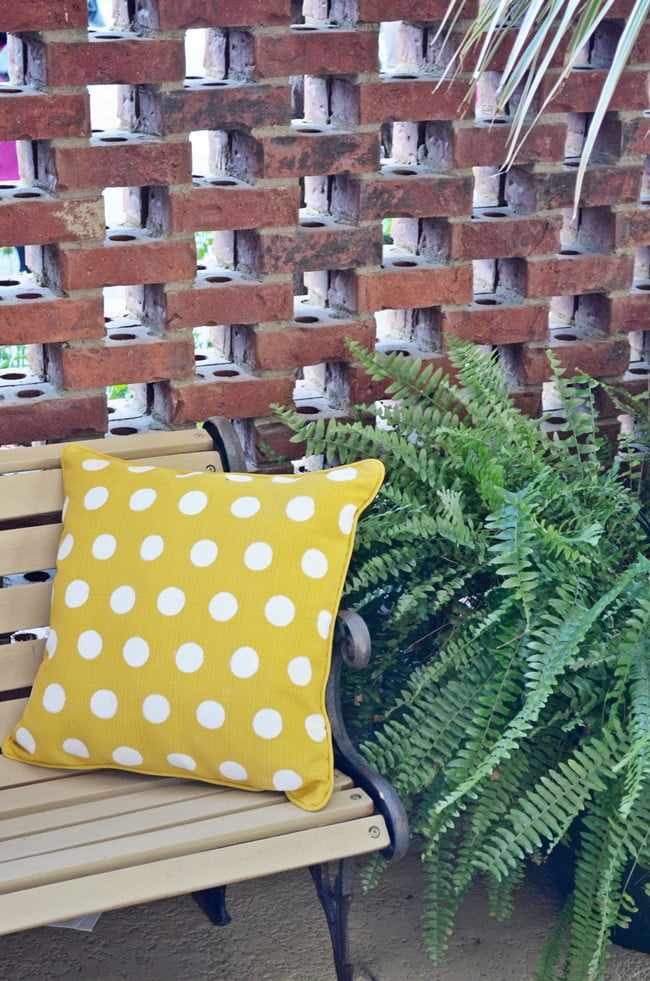 What do you do when you can't find a polka dot outdoor pillow? Well, you just paint on some polka dots!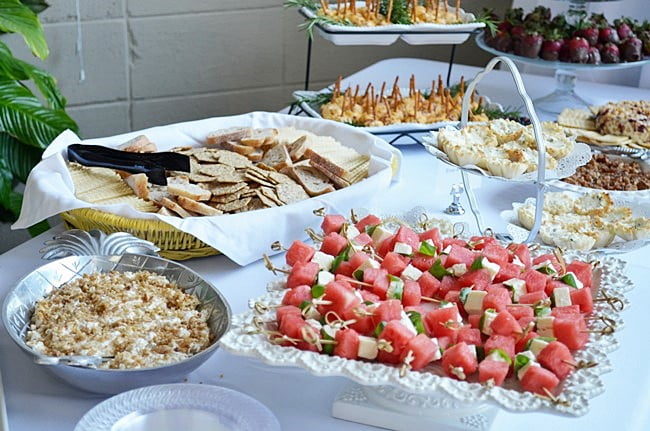 The food at the party is prepared by folks from Lamar or is donated by local businesses. My 2 sisters-in-law and I do the food for the fruit and cheese table.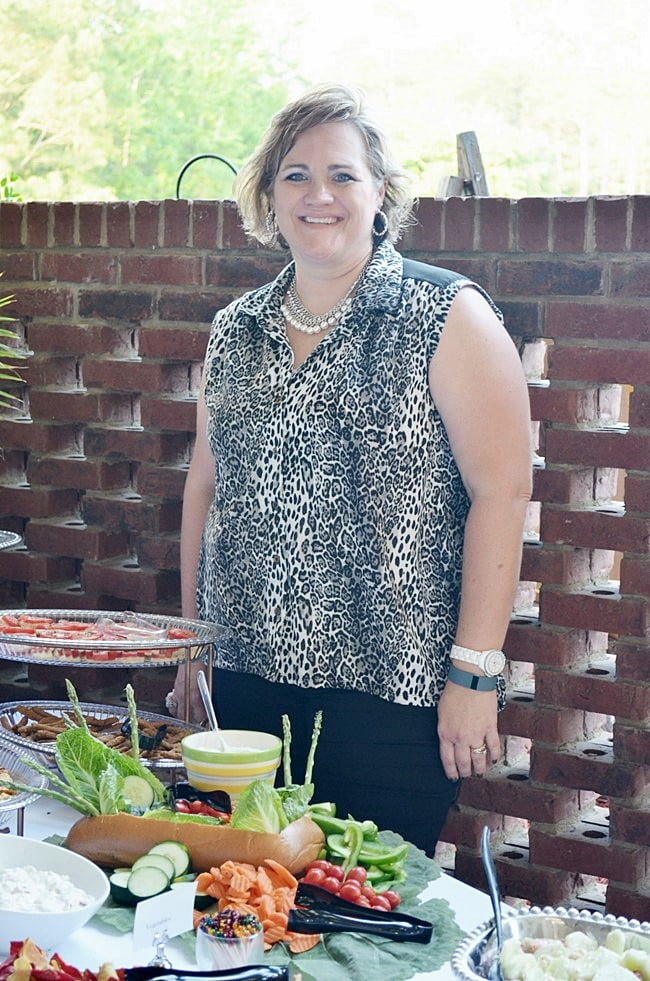 Tara Hunt and Angie Norris created an awesome spread on the veggie table.
And the food on the variety table was just outstanding!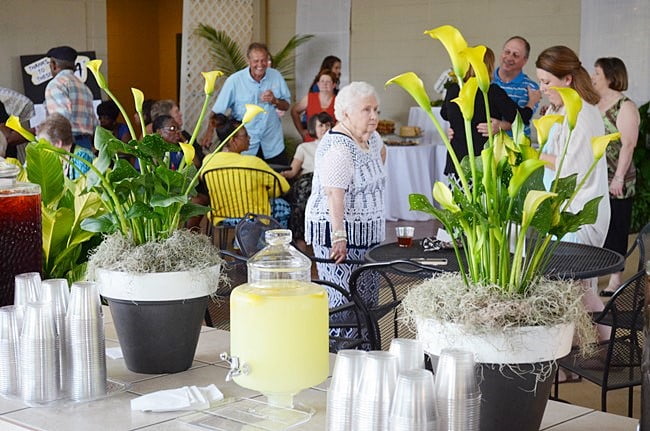 Pretty yellow calla lilies and lemonade adorned the beverage table.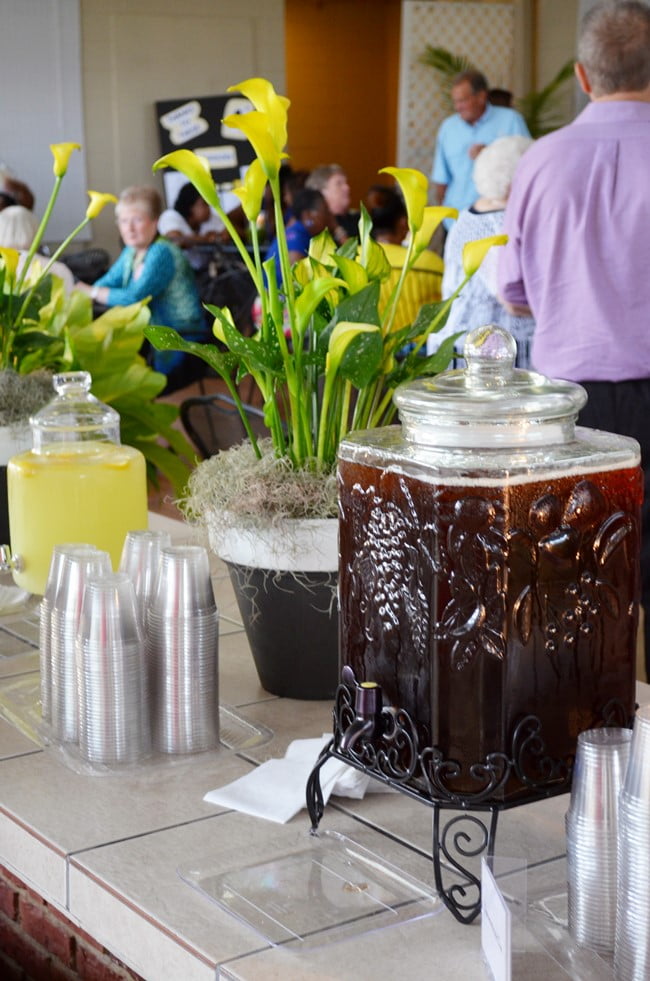 And there was plenty of sweet tea on hand as well.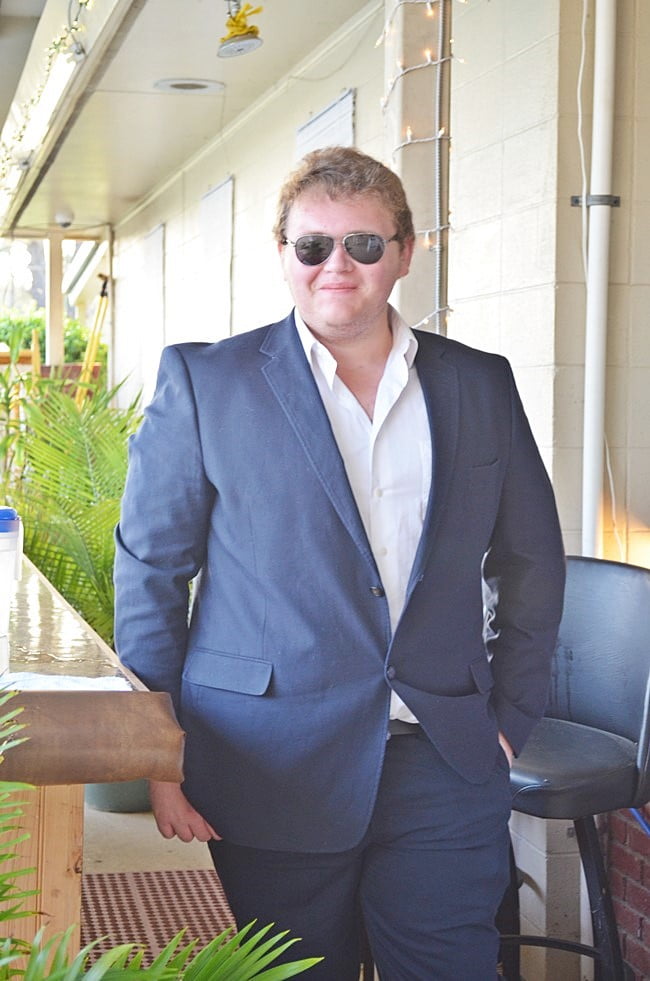 Here's our newest (and youngest) bartender who happily helped us out with the adult beverages.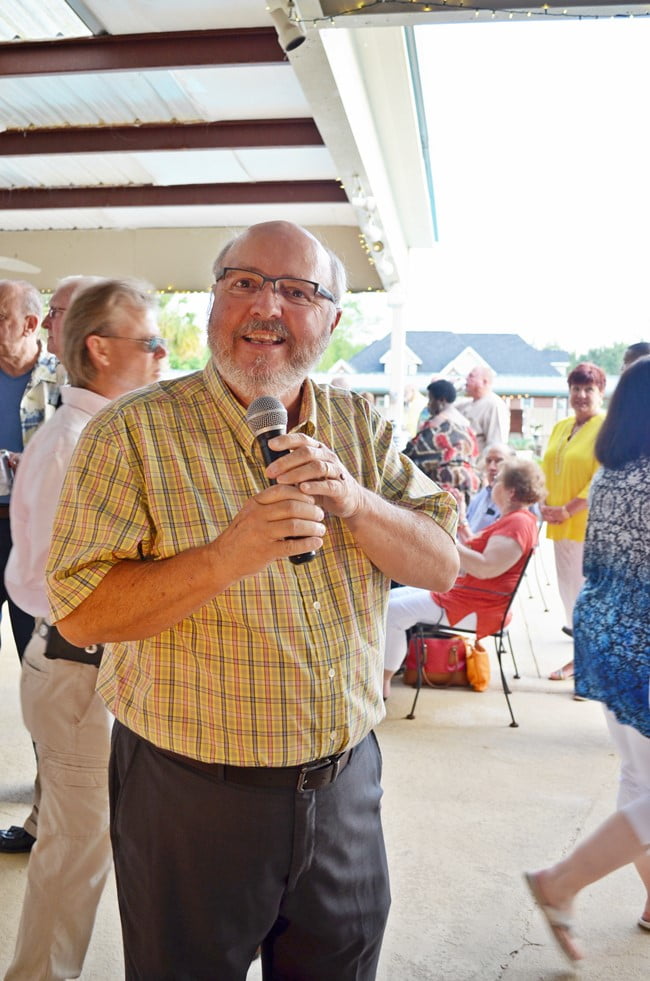 Leo, past president of the Lamar Civitan Club, welcomed everyone to the party.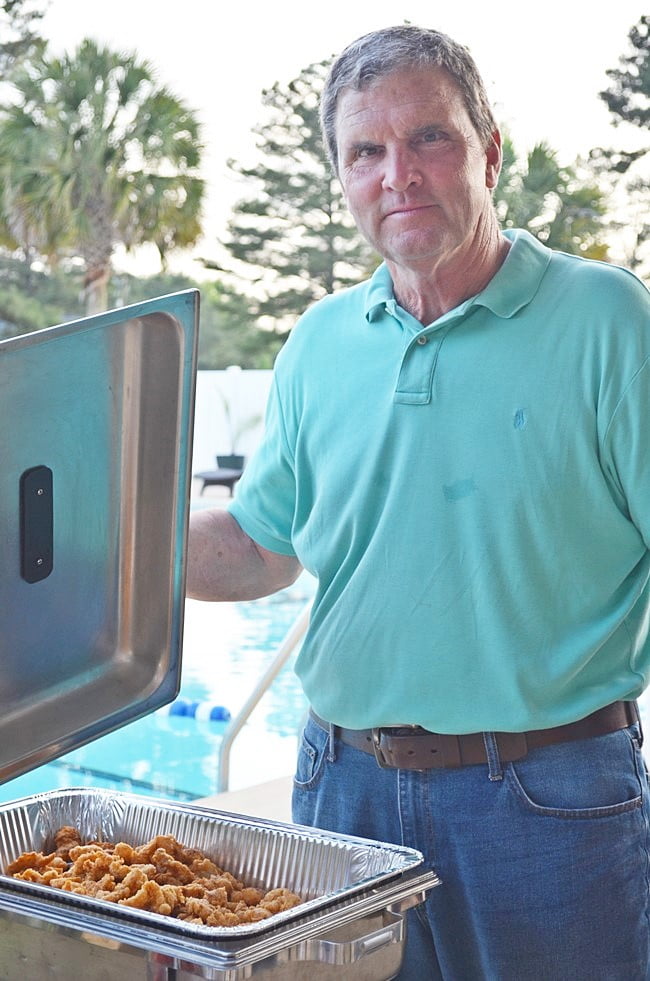 In addition to the other tables, there is some of the most scrumptious food grilled and cooked right at the party. Here Mitch Tyner is showing me his fried catfish.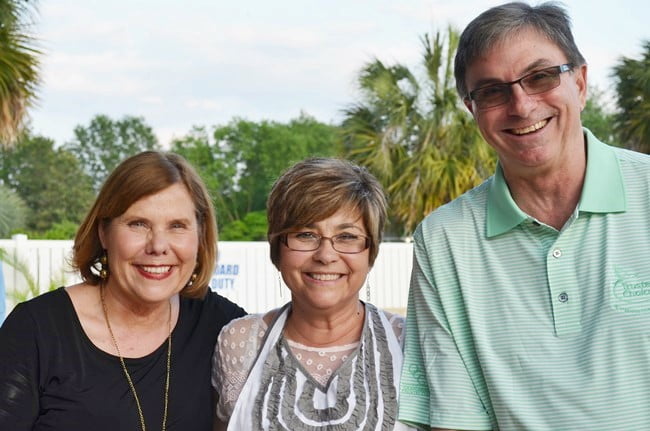 Gay and Warren Jeffords cooked the most awesome beef tenderloin with Sue Ingram assisting with the serving.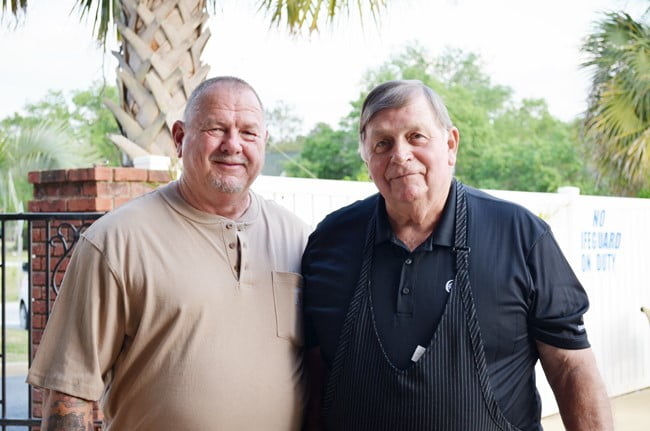 Each year Hamer Parnel cooks up his famous sausage and pork tenderloin, and Tom Langston provided his tasty BBQ.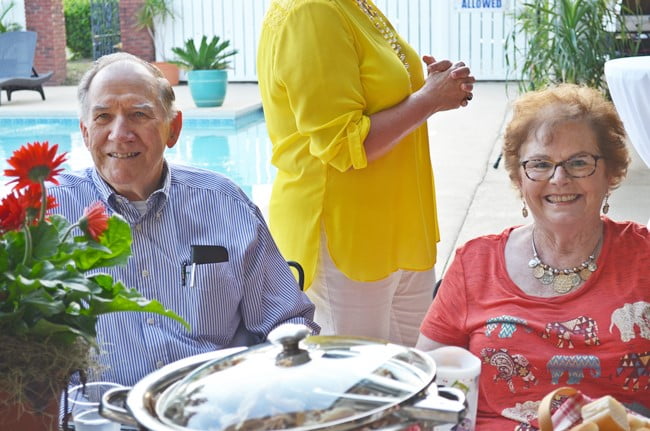 Every year Harry and Linda make their delicious sliders for us.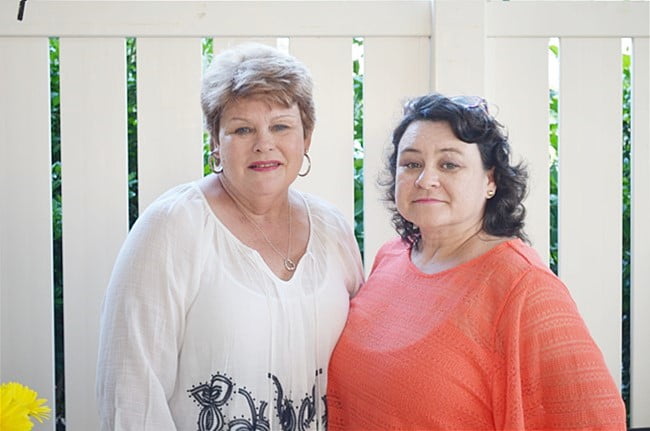 This mother and daughter duo, Fran Knotts and Dawn Katko, served the most delicious fettuccine. Unfortunately, I did not get a photo of all of our cooks that evening. But let me tell you that all the food was outstanding! Lamar produces great cooks in addition to football players!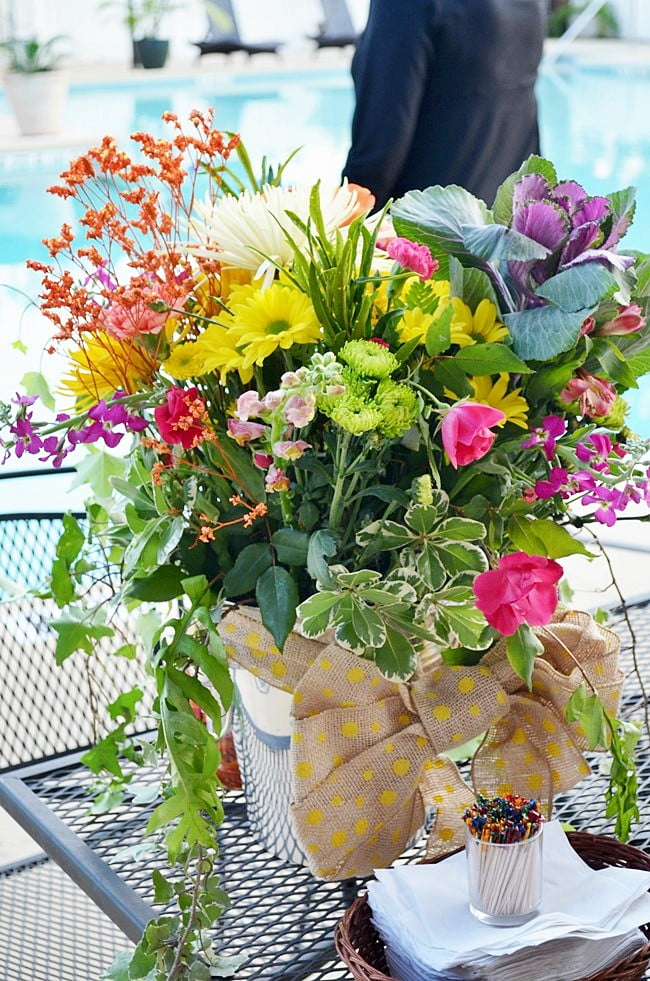 Each food table sported its own floral arrangement, and this one even has a polka dot bow!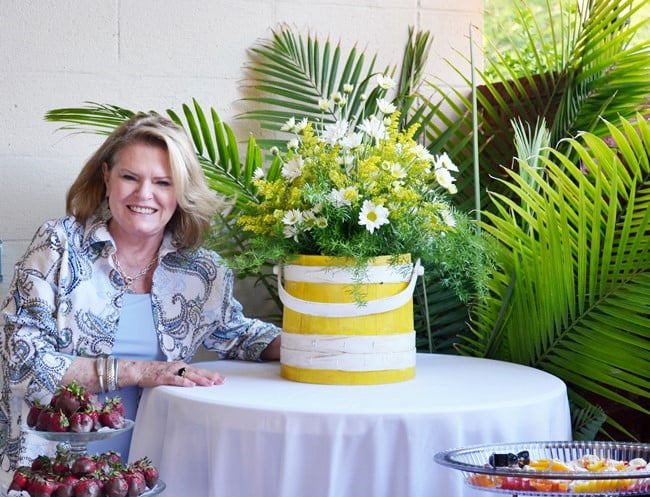 Here's my sister-in-law Jean Windham with our table's arrangement in the recently PAINTED WOODEN FIRKIN BUCKET.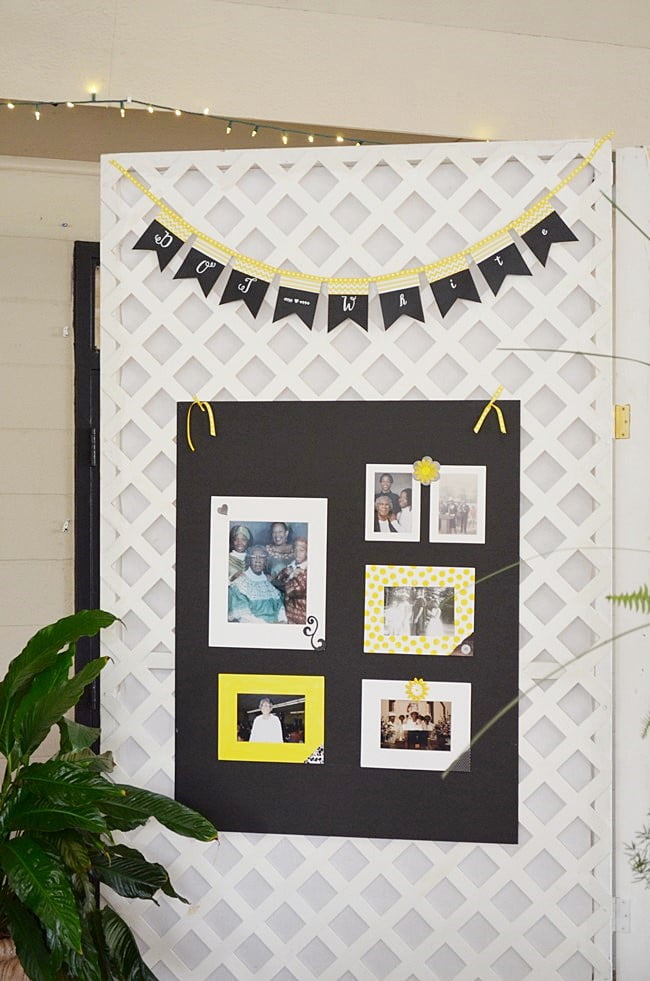 Photos were on display of our two honorees. This one has photos of Mrs. Dot White and family members.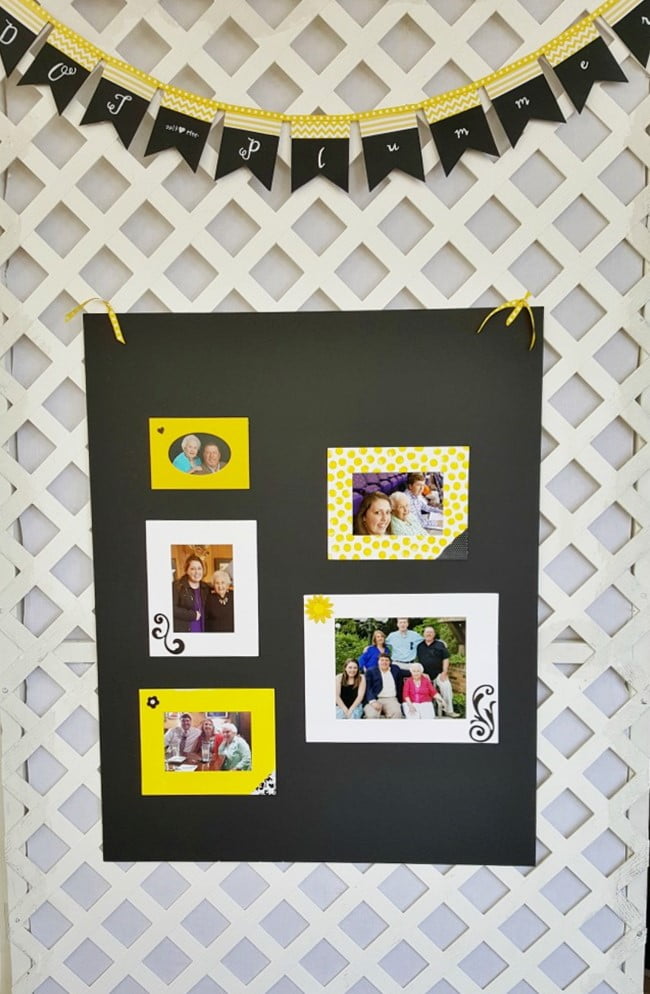 And here are family photos of Mrs. Dot Plummer. Can you guess who worked on these displays???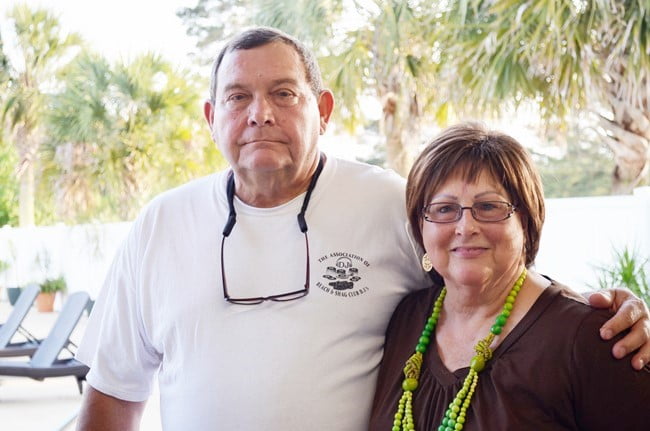 Music for the evening was provided by Herb Thompson and he brought along his beautiful sidekick, Brenda.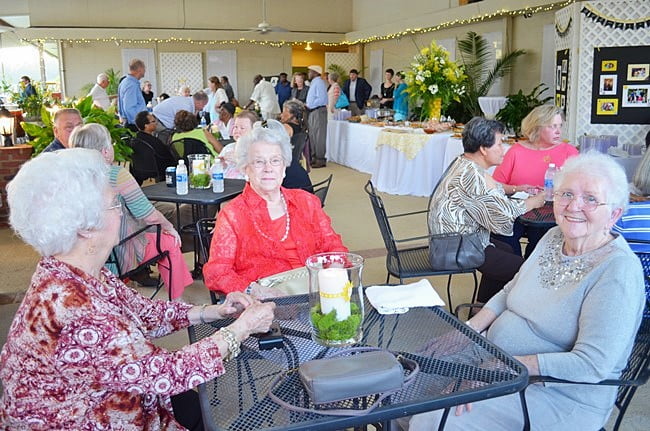 We had over 300 people in attendance, and I think it's safe to say that everybody had a good time! The golf tournament the next day was a huge success as well. There were 20 teams entered, and the winning team was the Lamar United Methodist Men.
This was our 15th year for the Lamar Silver Fox Tournament of Champions. It was another huge success and we look forward to next year.