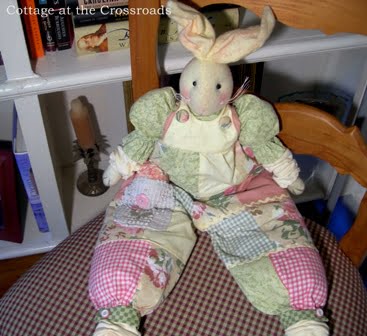 As part of our Easter decorations, I have a girl bunny sitting in a chair. You probably can't see it, but she has an Easter egg in her pocket. I have had this bunny for a long time, but there is something different this year.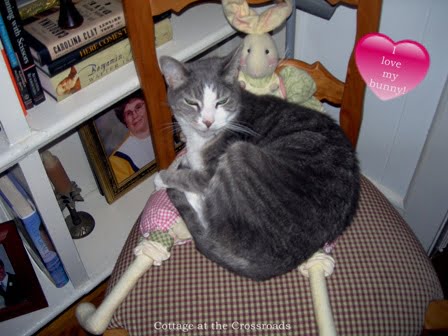 My 12 year old cat, Rascal, has developed quite an obsession about this bunny!
Every time I see Rascal, he is sitting with her.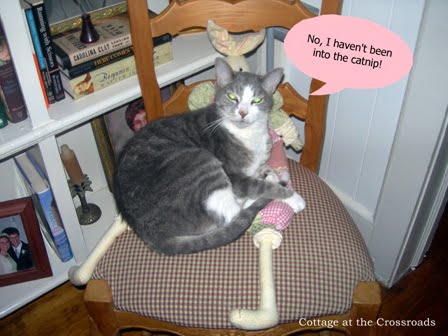 It is the strangest, but funniest thing to see him huddled up with her.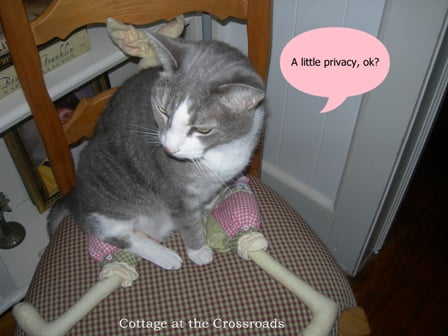 When I try to take a picture of him, he gets upset!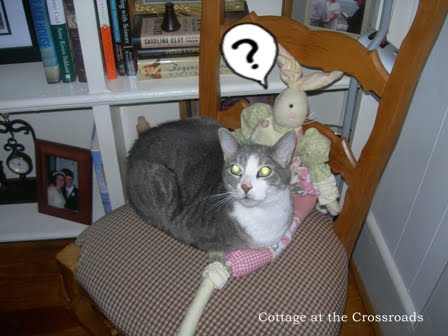 I'm sure the bunny is thinking, "What's up with this?"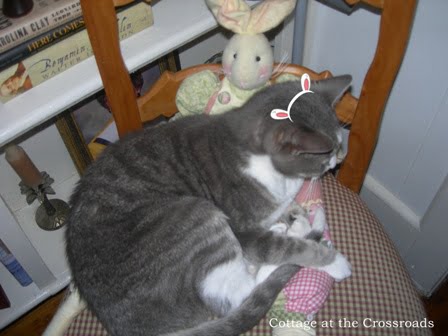 Perhaps Rascal will be a bunny in his next life!
Just had to share the strange going-ons at the Crossroads.