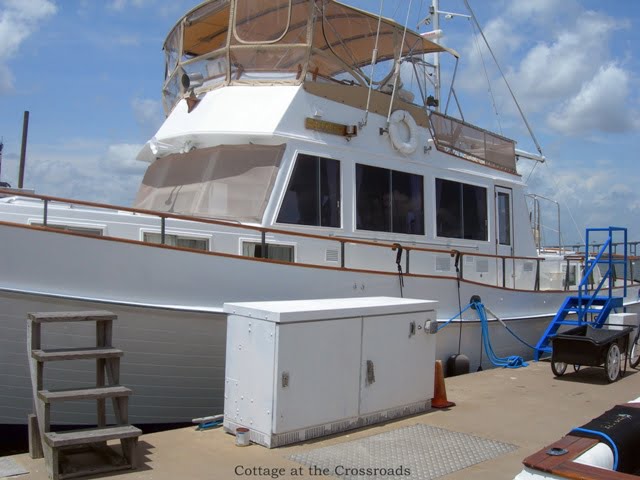 Our long time friends, Rick and Trish, invited us to spend the weekend on their boat in the Charleson harbor. And since we really needed to get away for a little while, we gladly accepted.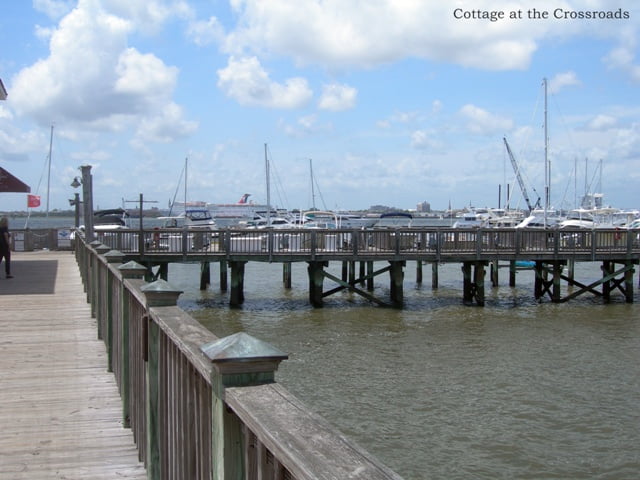 They keep their boat docked at the Charleston Harbor Resort and Marina in Mt. Pleasant, SC.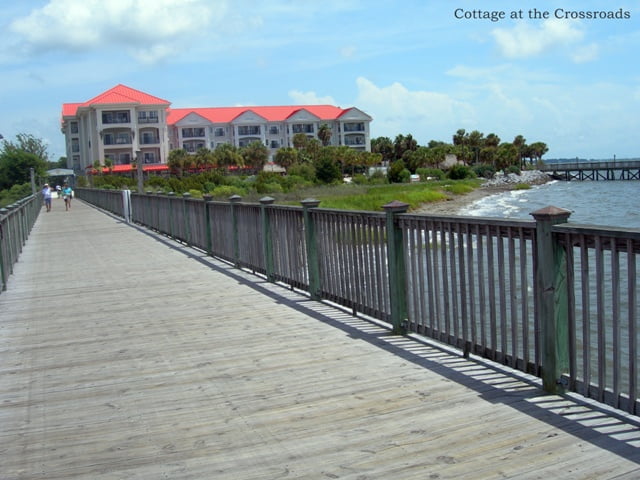 The resort is really beautiful and is located on the Charleston harbor.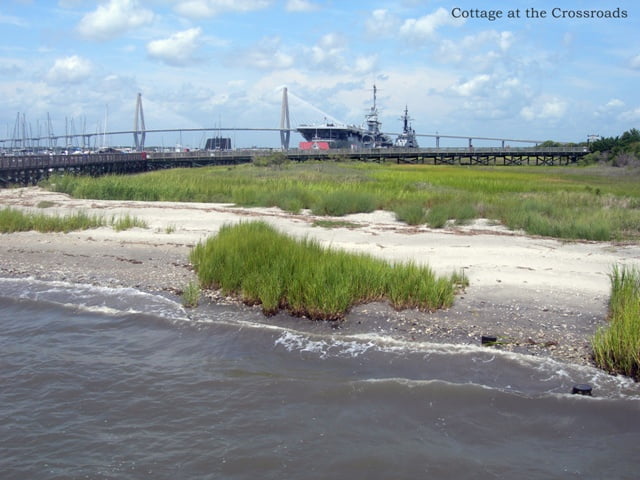 It sits in the shadow of the Yorktown aircraft carrier and the Ravenel bridge.  There's a beautiful view no matter in what direction you look.
It just so happened that Rick had tickets to the PGA tournament at Kiawah Island, which is only about 25 miles south of Charleston. So he and Leo went to the tournament on Friday.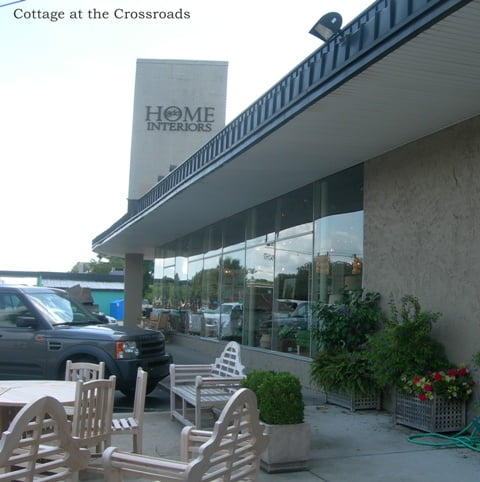 Trish and I went shopping at some of my favorite stores, one of which is GDC Home Interiors. I found a really pretty Dash and Albert rug there for the kitchen which I'll show you soon after I do a little redecorating.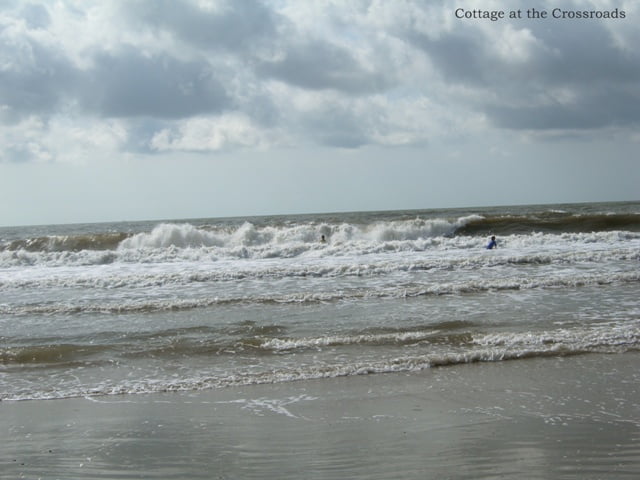 It just so happened that this weekend was the South Carolina Governor's Cup Surfing Competition at Folly Beach. Our two granddaughters were competing. The surf was really rough Saturday. Sylvia had a hard time, but Rose was able to ride a few waves. The tiny speck in the middle of this photo is Rose. She did make it through the qualifying rounds and participated in the finals on Sunday.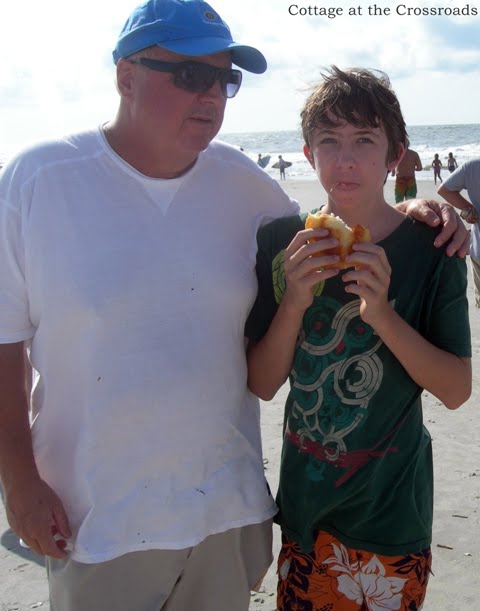 Here's Leo and our grandson Aren at the beach. Can you ever get a photo of a teenager when he isn't eating?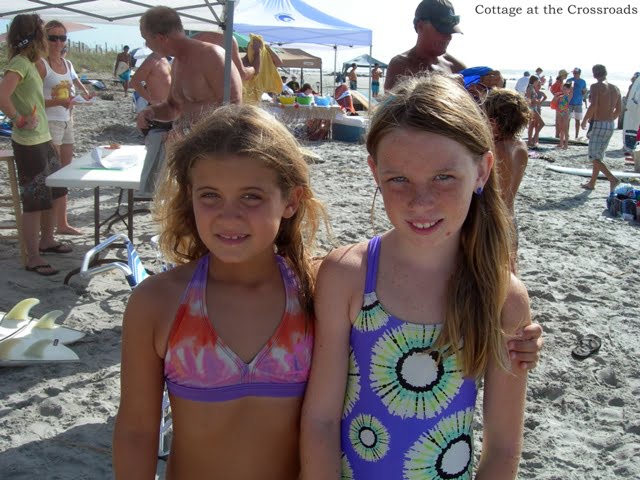 We met one of Sylvia's friends Saturday.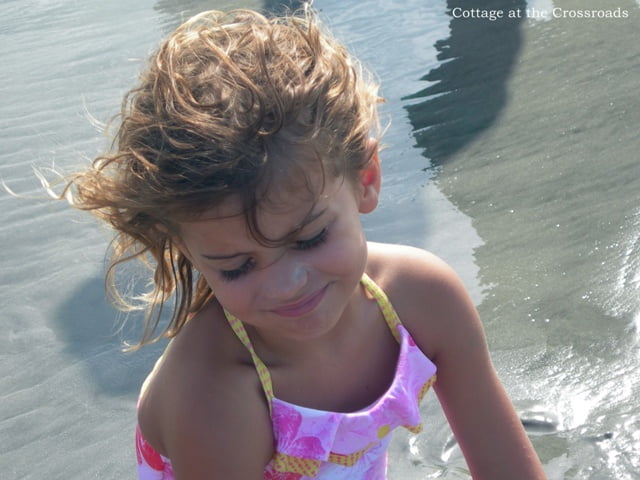 Ruby was having a good time on the beach, too.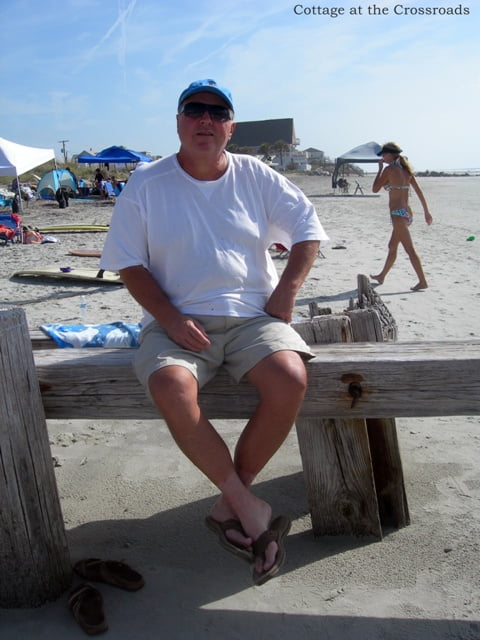 And here's my favorite ex-lifeguard!
One thing that is always nice about going away is coming home. There's no place like the cottage at the Crossroads.
I'm joining:
Debbie's Newbie Graduate Party @Debbiedoo's