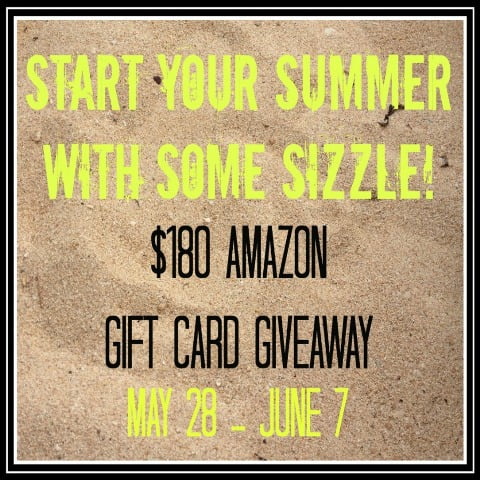 I hope everyone had an wonderful Memorial Day weekend! To me, Memorial Day always announces the start of summer. And speaking of announcing, I'm more than happy to tell you about this amazing giveaway that a group of bloggers and I are bringing to you. We're giving away a $180 gift card to Amazon where you could purchase just about anything to get your summer fun started!
I'm excited just thinking about what I would do with a gift card like that! For example, I've been looking (drooling) at this gardener's necklace that I found on Amazon.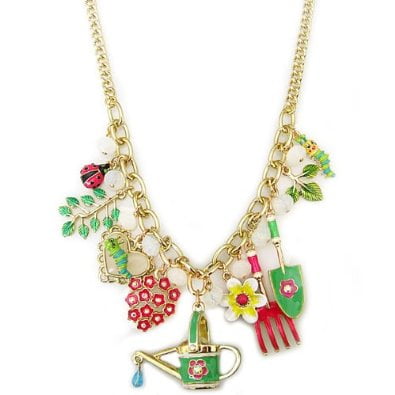 Doesn't that have my name written all over it? Maybe it has yours, too!
And I've been wanting a 50 mm lens for my camera, and some new golf shoes for Leo, and…..
You get the picture! If you win, you could order just about anything that your heart desires!
So, what do you need to do to enter this fabulous giveaway? Just follow the prompts on the rafflecopter form below. Do one or do all of the entries. The more you do, the greater are your chances of winning. The contest ends June 7 so get your entries in by then.  Good luck, everybody!
Disclaimer: Links to Amazon in this post are affiliate links. That means that I receive a small (very small) amount of money if you order items through my affiliate link!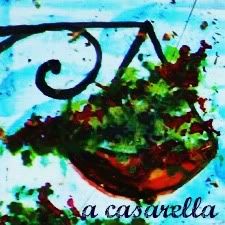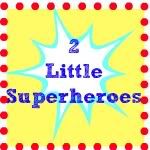 The Rafflecopter will walk you through the process to enter.
Contest runs May 28 – June 7, 2013. Open to U.S. and Canadian residents age 18 and over. The blogs above have pooled their money to sponsor this giveaway; it is NOT sponsored by Amazon. The more entries you have, the greater your chances of winning. Good luck!