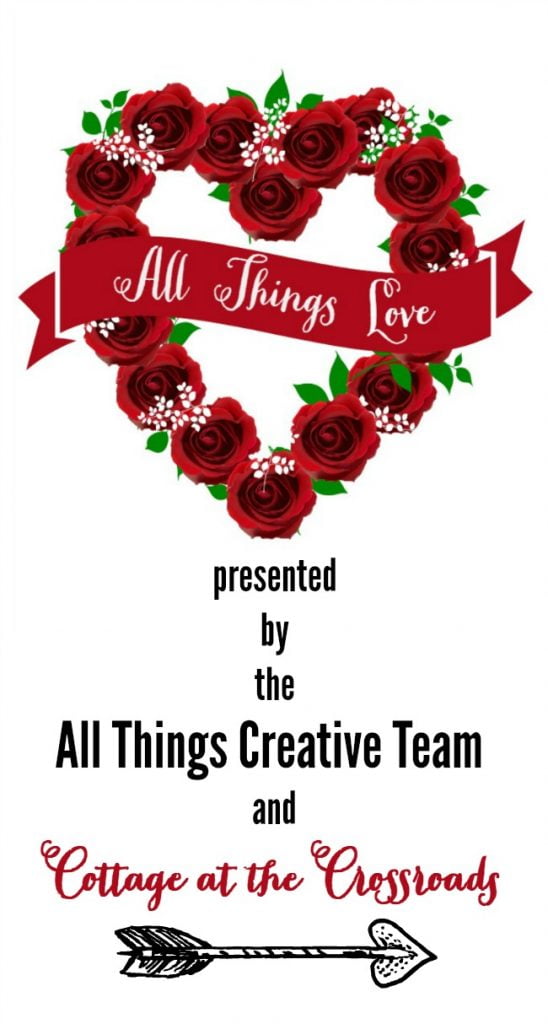 It's the last Tuesday of the month and you know what that means, don't ya? It's roundup time for the All Things Creative Team and this month the theme is ALL THINGS LOVE! You know, Valentine's Day will be here before you know it, but we've got you covered with all kinds of ideas for crafts, sweets, and projects to spread your love all around.
Now I'll just have to tell you that I think the gals on our team are just about the most creative people I've ever met! Well, I've actually only met 2 of them in real life, but I've really gotten to know all of them so well while working with them on this team. And lookee here! Thanks to Vanessa from Tried & True, we've got a brand new logo for our group complete with new photos!
This post may contain Amazon or other affiliate links. As an Amazon associate, I earn from qualifying purchases. If you purchase anything through any affiliate link, I may earn a small commission at no extra charge to you. All opinions are my own.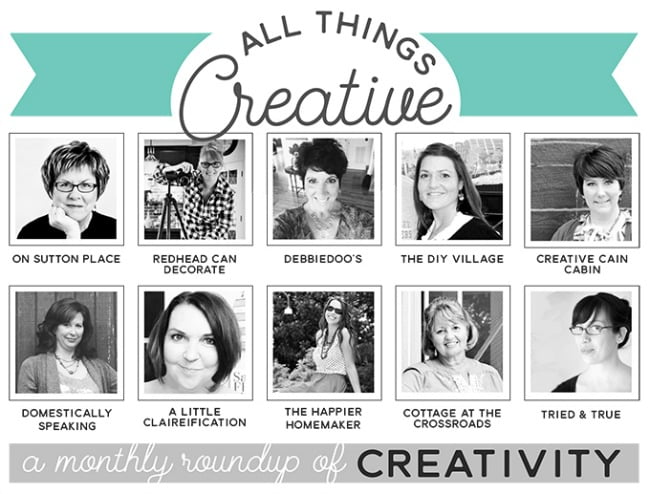 And just in case you haven't met all the members of the team, they are from left to right:Ann from On Sutton Place, Julie from Redhead Can Decorate, Debbie from Debbiedoo's, Jacque from The DIY Village, Dawn from Creative Cain Cabin, Maryann from Domestically Speaking, Claire from A Little Claireification, Melissa from The Happier Homemaker, me, and Vanessa from Tried & True.
I hope you have a chance to visit all of my friends today, but if you don't have time, just pin the graphic at the top of the post so that you can find all of these awesome ideas when you're getting ready for Valentine's Day.
Do you remember the year that I made a whole dough bowl of these fabric hearts? Well, I don't have any of those hearts because a reader bought all of them for a church luncheon that she was hosting! But they are so quick and easy to make that I have whipped out a bunch more of them since then. And I have been happy to learn that some readers have used them to teach children how to sew! Such a great project for this time of year!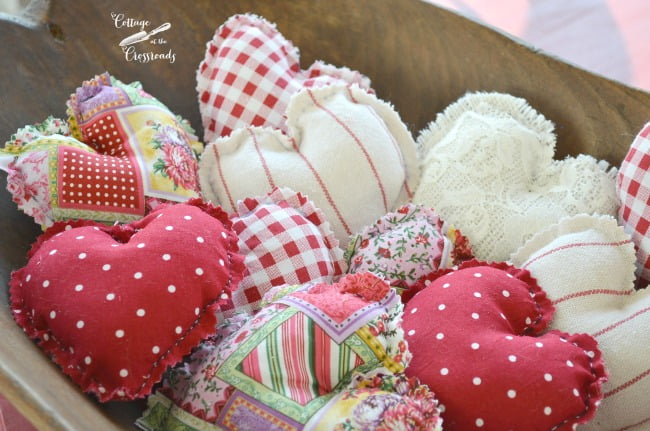 Easy to Make Fabric Hearts
I always enjoy decorating the mantel for Valentine's Day and I linked up several of those for ya! But my favorite is this one from last year.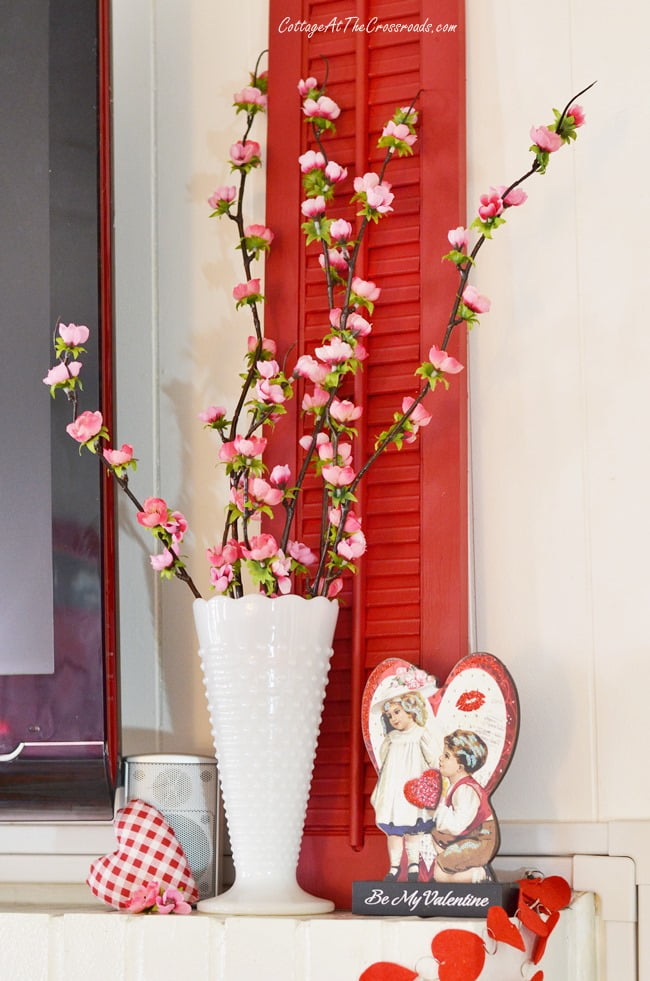 Valentine's Day Mantel 2015
I have no clue how I'll be decorating the mantel this year so I'll be checking out all the inspiration below for some ideas! So let's get this party started, how 'bout it?