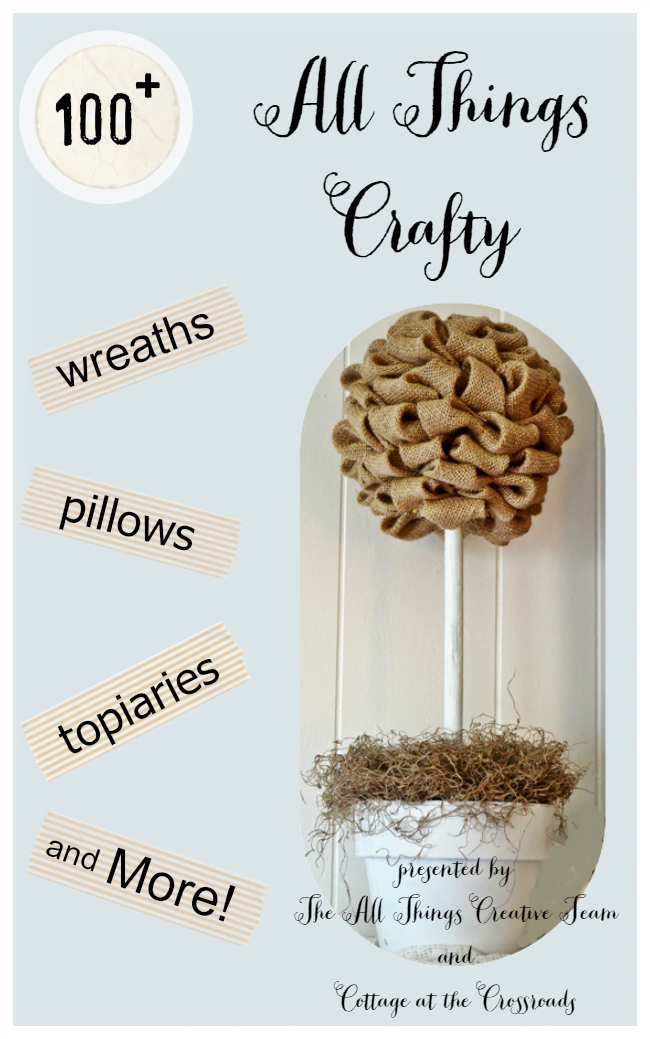 It's hard for me to believe that it's already near the end of July, but here it is! Time for another roundup of ideas from the All Things Creative Team, and this month's edition is All Things Crafty!
What a fun topic! I can't wait to see what these ladies have linked up for you this month.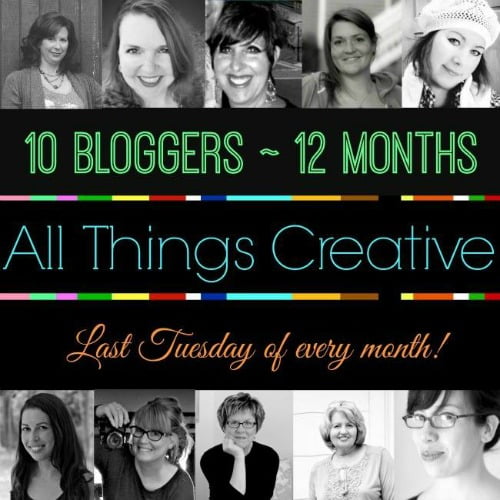 Let me introduce you to some of the most creative and crafty gals that I know. They are:
Domestically Speaking, A Little Claireification, Debbiedoo's, The DIY Village, Creative Cain Cabin, The Happier Homemaker, Redhead Can Decorate, On Sutton Place, me, and Tried & True.
Now I will have to admit that I have not been doing any crafts this summer. Cooking and canning, yes, but not crafting. But I wanted to show you what my friend Joan has been making this summer.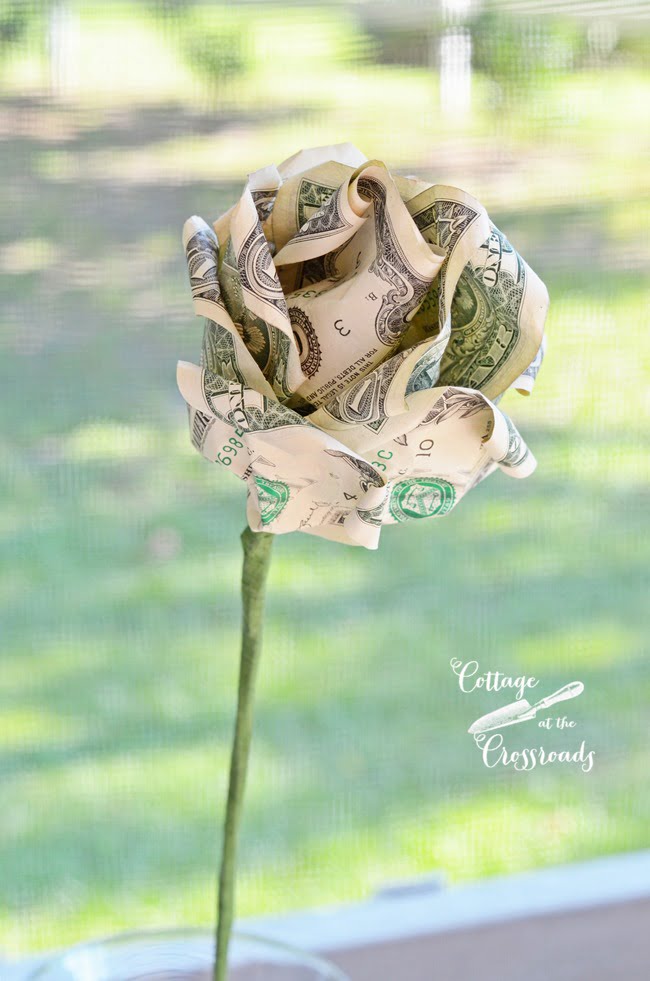 She has been making roses out of money! Isn't this clever?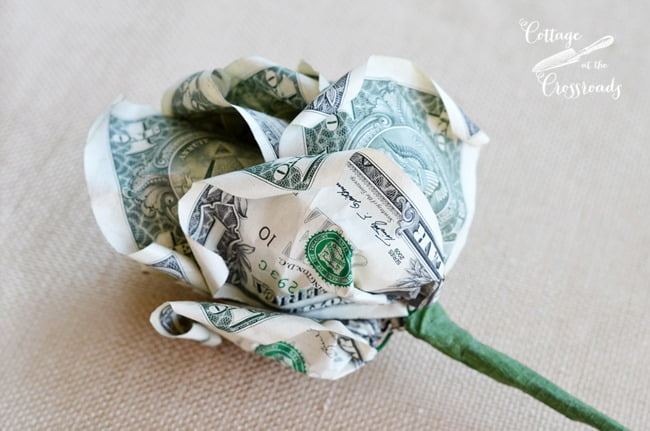 She actually made some of these to give to a bride-to-be at a shower after she spotted the perfect gift for her-a bridal bouquet stand. So she couldn't give just the stand as a gift so she decided to make a money bouquet. Who doesn't like to receive money as a gift, especially when your turn the money into roses???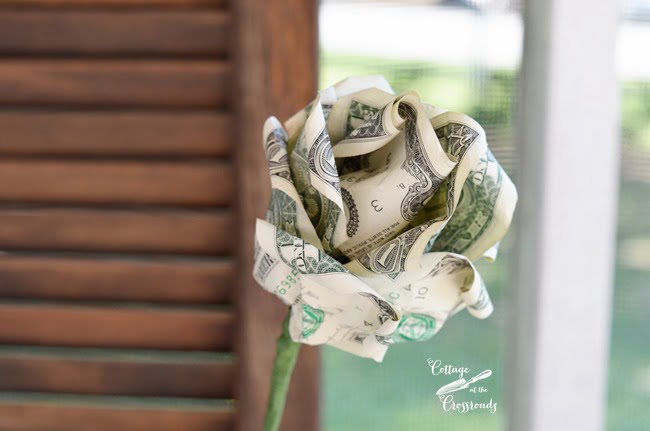 So she found some directions on Pinterest on how to do it and tucked the money roses down inside a purchased bouquet with some red faux roses and white baby's breath. Wish I had a photo to show you because the entire thing was gorgeous and everyone loved the unique bouquet and stand.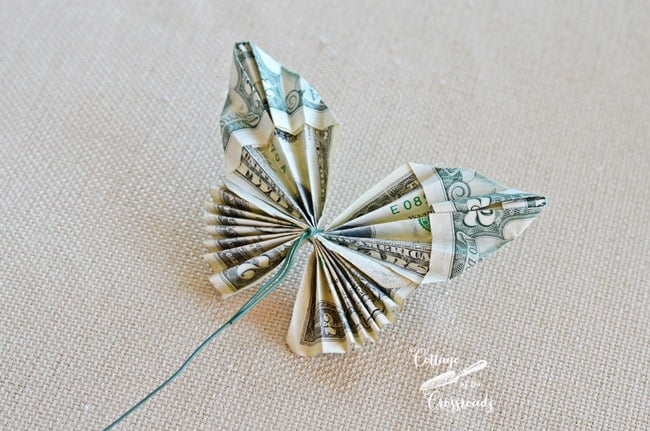 Joan made the rose and this butterfly to show me what she'd been up to lately. I just love them and when I learn to make some myself, I'll share the steps with you.
Meanwhile, I've already begun to think about fall so I gathered together some old crafts of mine of things that would be suitable to use for some late summer or early fall decorating.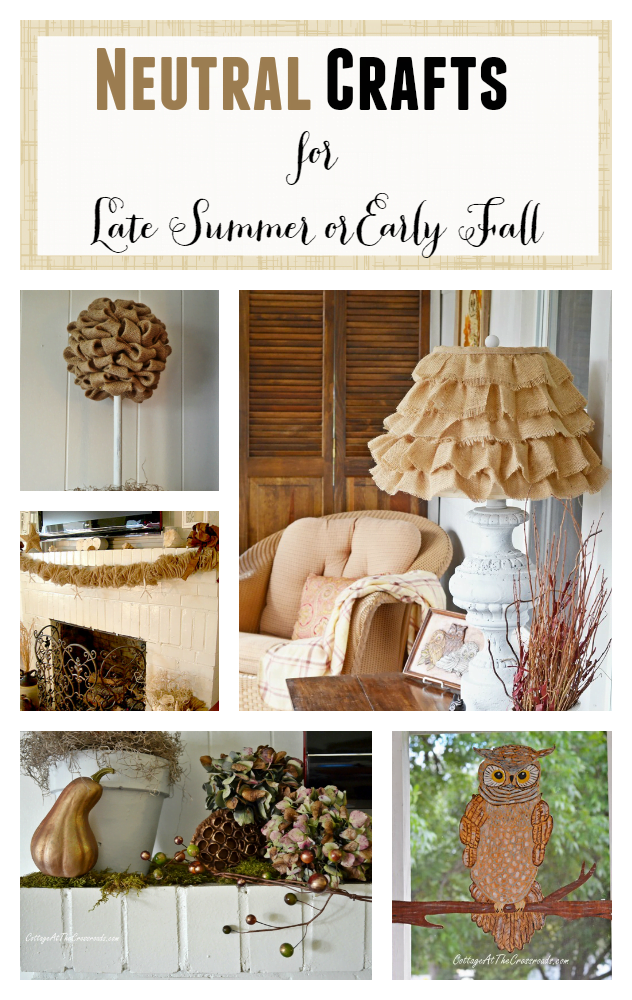 These are just some of the crafty ideas that I've linked up: How to Make a Burlap Topiary, Burlap Mantel Garland, DIY Ruffled Burlap Shade, How to Burnish Cheap Plastic Pumpkins and Gourds, and Using a Dremel is a Hoot!
You'll find more of my links and a whole bunch more from my crafty friends below! Be sure to pin your favorites!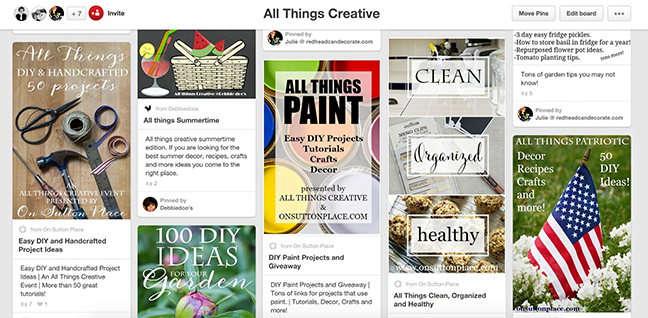 In fact, we'd love it if you'd follow the All Things Creative Pinterest Board where you'll find roundups for every season and topic!