Did you know that today is National Popcorn Day? I couldn't let it slip by without telling you that air popped popcorn is a great snack for everyone.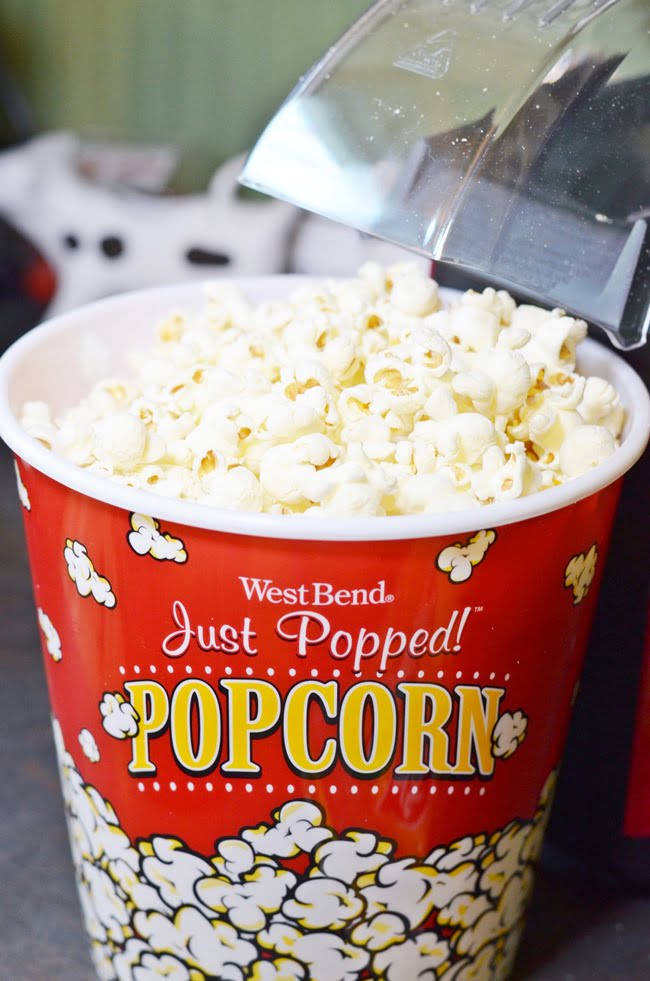 Doesn't that freshly popped bucket of popcorn look delicious? It's REAL FOOD and it's a whole grain that's minimally processed and low calorie to boot!
Leo and I had long ago ditched the microwave bags of popcorn because of concerns about the unhealthy oils and questionable ingredients in the bags' inside coating. So we have been denying ourselves of one of our favorite snacks until recently.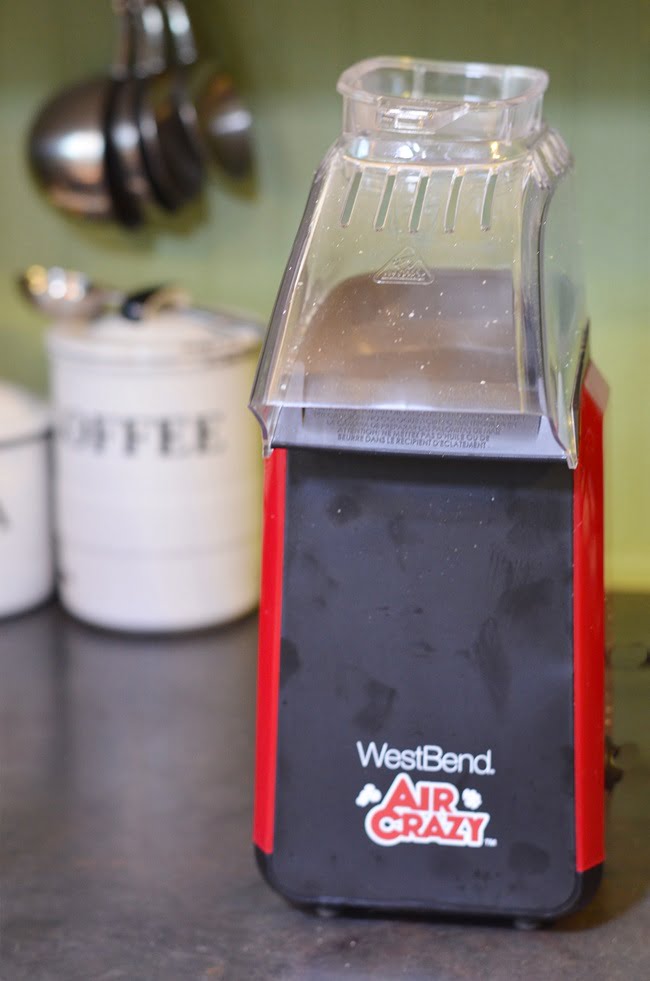 After starting to eat more real foods, we knew that we needed a good snack so we purchased this air popper from Target. Leo plugs this little baby in each night and makes our snack for us.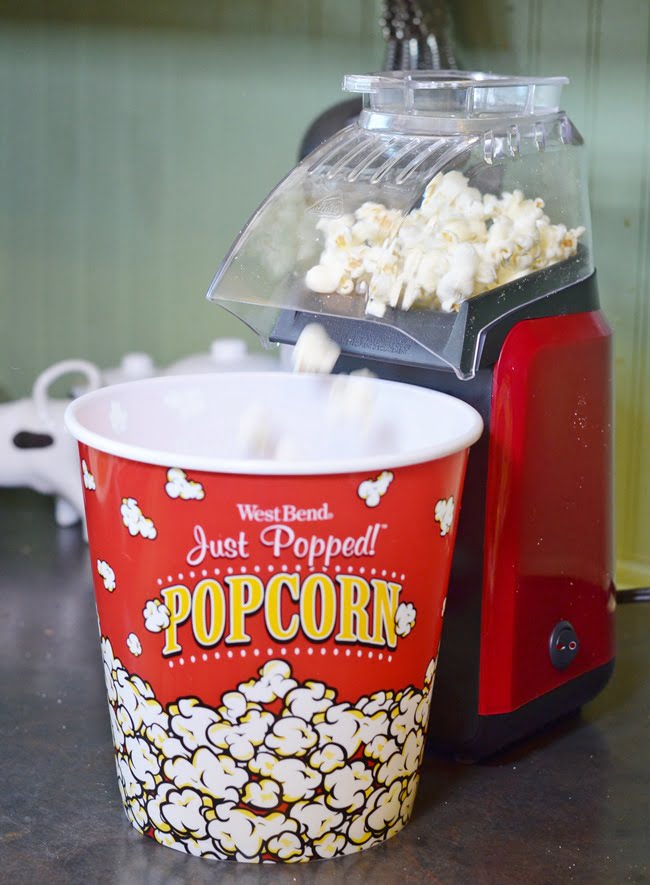 It's so much fun watching the popcorn come out of the chute and land in this cute little bucket that we also found at Target.
A cup of air popped popcorn only has about 30 calories, but I have to admit that I cannot eat it plain. Leo melts a little butter and pours it over the top and sprinkles a little sea salt on it. Well, so much for the 30 calories but I'm not too worried about it since both the popcorn and the butter are REAL FOOD!
Did I mention that popcorn is loaded with fiber and antioxidants?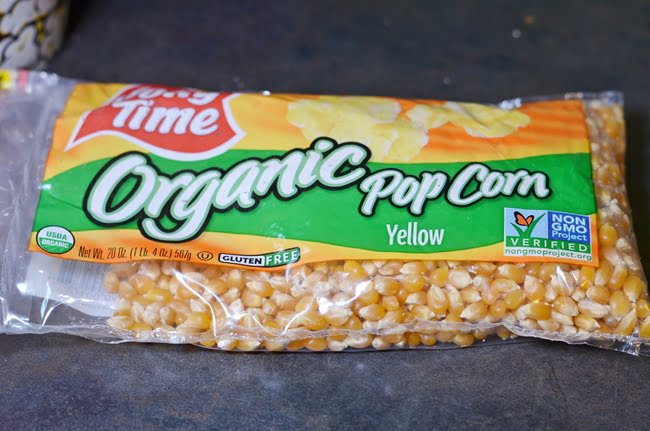 In my quest to eat the healthiest foods, I ordered these organic popcorn kernels from Amazon. I'll have to be honest and tell you that this popcorn is a little chewier that others so I can't really recommend it. If any of you have tried a particular brand of organic popcorn that you like, please let me know.
I'm very pleased with the air popper, though. Am I the last person to own an air popper? I regret all those years that I ate microwaved popcorn and ingested all those unhealthy oils. The true test will be if I can resist movie theater popcorn!
In case you're a holdout too, you can find this (affiliate link) West Bend Air Popper on Amazon for a better price than Target.
Happy snacking!