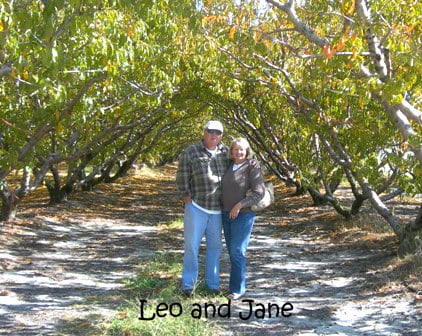 Thank you for your interest in advertising on The Cottage at the Crossroads.
We began our blog January 2011, and it is co-written by both of us. It uniquely offers both a male and female perspective. We post about our everyday life which includes topics such as home improvement, vegetable and flower gardening, cooking, decorating, and family events. You can read more about our story on our About page.
Since its inception, we have established a very loyal following. We consider our readers our family, and we enjoy the personal relationships we've established with them. We update our blog at least 3-4 times a week.
Let us help you promote your business or product. Currently we are offering the following advertising opportunities.
a 125 x 125 ad space on our sidebar. This includes a post which introduces you and your company as one of our sponsors.
a product review of an item that would be of interest to our readers. We will give an honest opinion of the product that we review in a post featuring your company and your product.
a product giveaway with a value of at least $50. We will create a post featuring your giveaway with a link to your company or business. Giveaways will run for one week. Your item/business will be promoted on Facebook as well.
Our readers are very important to us, so we reserve the right to deny any advertising that we deem inappropriate for our readers.
For more details and information, please get in touch with us through our contact page.