We've had a lot of rain here lately. How would you like to know exactly what time it's going to rain and exactly when it's going to stop raining? This information is now available through a newly released, breakthrough app for your iphone, ipod touch, or your ipad. It uses your device's GPS to predict within minutes when rain, snow, sleet, and storms will reach your location.

This new app was developed by my niece's husband. He is a meteorologist, and a really smart one. He's the one who was visiting us last spring and after looking at some information on his phone, he said that we would have hail within 10 minutes. And doggone it,  it started hailing in a few minutes. BIG hail-golf ball size hail!

"With RainAware, a new era of weather forecasting has begun," said the creators of RainAware. "We've been conditioned to expect bad forecasts, but hopefully this is about to change."
The app's creators, who have nearly 40 years of combined experience in meteorology and computer programming, sought out to improve upon what they saw as an outdated system of inaccurate and confusing weather forecasts virtually everywhere you look.
"Ask ten people what a '50 % chance of rain today' means and you might get ten different answers. It doesn't tell you for sure if it's gonna rain, and certainly not what time," said the creators of RainAware.
Conventional forecasts from TV and newspapers, weather sites and other mobile apps can only give generalized predictions about when precipitation will arrive in your area. As a result, many times the forecast ends up being wrong. "Weather can change rapidly over a very short distance. It might rain on half the people in the area, but that leaves the other half with a bad forecast," the app's creators said.

RainAware upgrades the traditional, general-area forecast to a much more specific one tailored to the individual, providing precipitation start and end times to within minutes, and removing a large amount of uncertainly in the short-term.
"Why get stuck in the rain if you don't have to? We now have the technology to help people stay dry and alert them when rain is on the way, up to a few hours in advance," said the creators of RainAware. "My wife and kids were running errands the other day and were about to go to their car when it started pouring. She called and I ran the algorithm for her coordinates. I told her to wait 12 minutes for it to stop."

Features of the new RainAware app include:
*  Accurate weather forecasts: Shows precise time and intensity estimates for the user's exact location.
*  Easy to read: The main screen is a simple clock format, or see a 3-hour graph or unique 1-hour rain clock.
*  Points of interest: Offers exact precipitation times for nearby airports, golf courses, downtown areas, sports stadiums and more.
*  Radar maps: Displays up-to-date local radar images with the current location highlighted.
*  Smart backgrounds: Images change based on storm threat and time of day.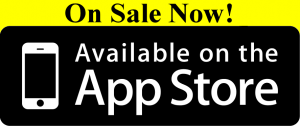 RainAware is currently available for sale in the United States and Puerto Rico through the App Store in the Weather category for $6.99 USD. An Android version of the app will be released in the spring.
We're so proud of Ryan and the breakthrough he's made in forecasting the weather. Just imagine all the uses if you play golf or have an outdoor event planned. If you'd like more information, visit RainAware's website by clicking here. You can purchase RainAware directly by clicking here. And do us a favor and like them on Facebook, too.