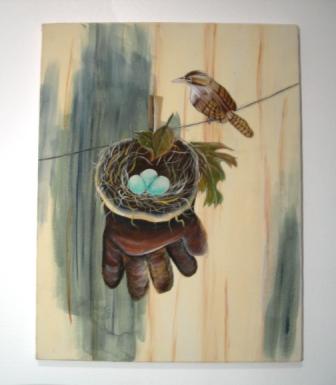 Last week I bought this painting at the auction that Leo and I go to each Monday. It is an original painting, but it is unsigned. I paid $12.50 for a stack that had this, a dictionary, 2 wooden signs, and a tote bag.
I love the colors in this painting.  And I know all you "nesters" love the subject matter as much as I do.
When I saw the painting, I knew exactly where I would hang it. Here, above the jelly cabinet that we painted a few weeks ago.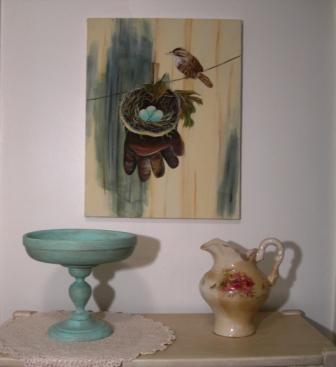 It needs a frame. I looked for an old one that I could paint when I went to the auction again today, but I didn't find one.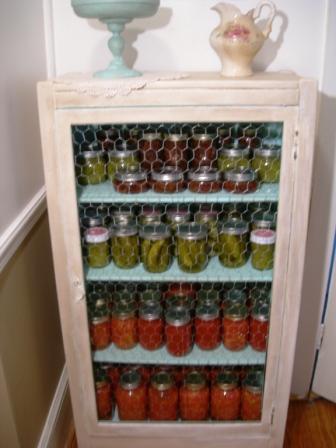 Here is the jelly cupboard. It's full of all sorts of canned goods from our garden.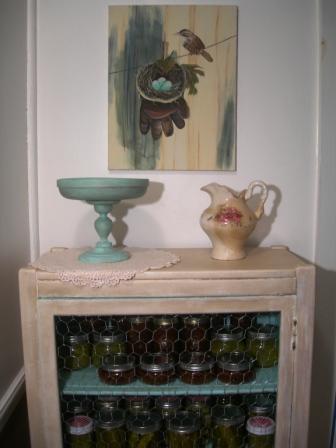 Looks like this birdie has found a new home!
I'm joining: