Soon after moving to our small town, I discovered, to my delight, that Lamar's public library was a vital, well-stocked, and friendly place.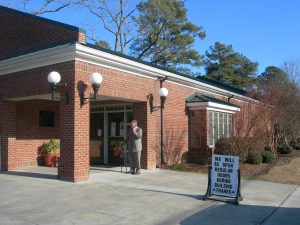 I joined its Book Club very soon after we moved here, hoping to meet some people who loved books as much as I do.Today we had our monthly meeting to discuss this month's book.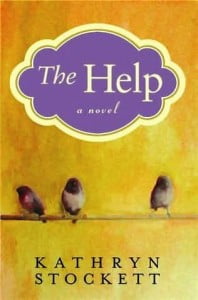 I stayed up till 1 o'clock last night in order to finish this book. To tell you the truth, I couldn't have stopped reading if I'd tried.
Now I'm not going to attempt a review of this book. Here's a link to another blog where someone else has already done a great job doing that.  http://www.thebookladysblog.com/2009/02/09/book-review-the-help-by-kathryn-stockett
We all agreed that this was a good book. Its topic of racial relations produced some lively discussion today. If you've read this book, too, then leave a comment to let me know what you think.
Our library's outgrown itself. There was a ground-breaking ceremony this afternoon for an addition to the facility.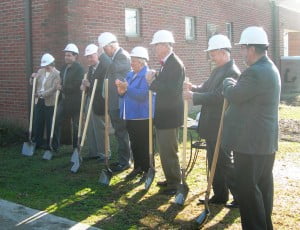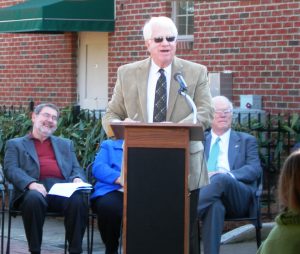 Jim Newsom, retired educator and school superintendent, was master of ceremonies. Jim is also real active in the Friends of the Library organization.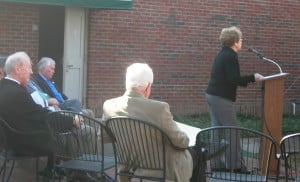 Here is Faye Griffin, a featured speaker who was instrumental in securing the funds for the expansion project.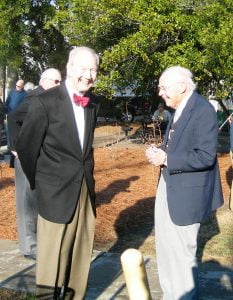 The addition will be named in honor of Dr. Sydney Griffin, the beloved, long-time family physician of Lamar. He was the Windham's family doctor for over 50 years before retiring. Beside him is good friend Dr. Gordon Brown, Lamar's pharmacist.
During the program, I thought about the importance of a town's library. What would I be like without the influence of my public library? As a young girl, I frequented my hometown's library, which was housed in an old, rambling facility. My mother would drop me off while she went to do the weekly grocery shopping in town. And there I was whisked away into the wonderful world of books.
Do you visit your public library? Click on comments and tell me what you think.