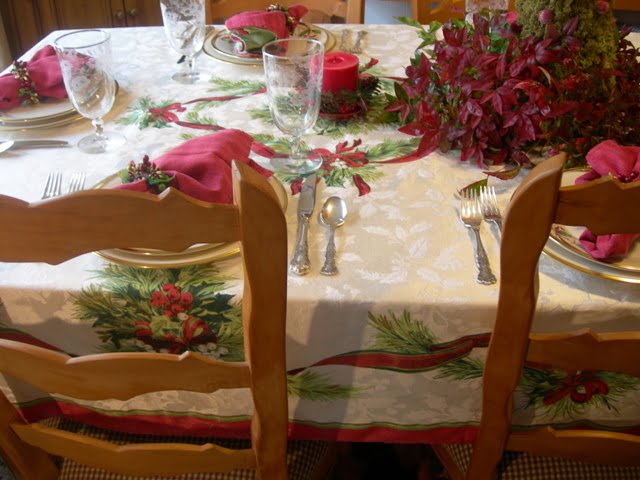 I wanted to show you my Christmas tablescape before things got too hectic around the Crossroads. This is not the table that I set for Christmas Eve because there will be at least 25-30 people here for dinner. And with that many people, I use paper plates!  But I do use some pretty ones, and the tablecloth will be on the table Christmas Eve.
The tablescape that I'm showing today will be the one I will use on my mother's birthday, which is December 22. She will be 89 years old, and she lives in an apartment that we built for her behind our house.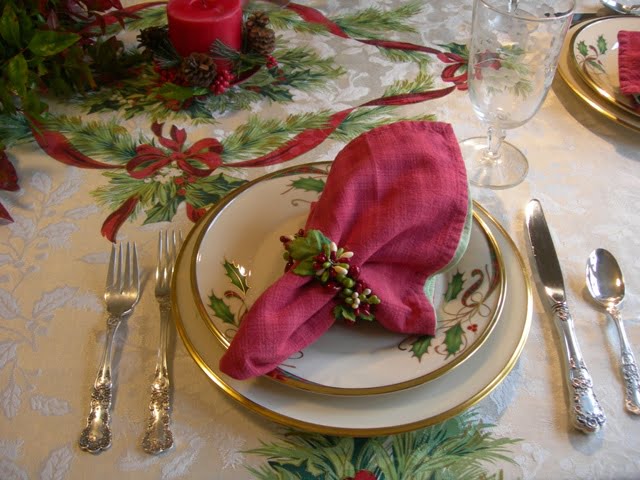 For her birthday, I set a more formal table using her Lenox Eternal china and her etched goblets.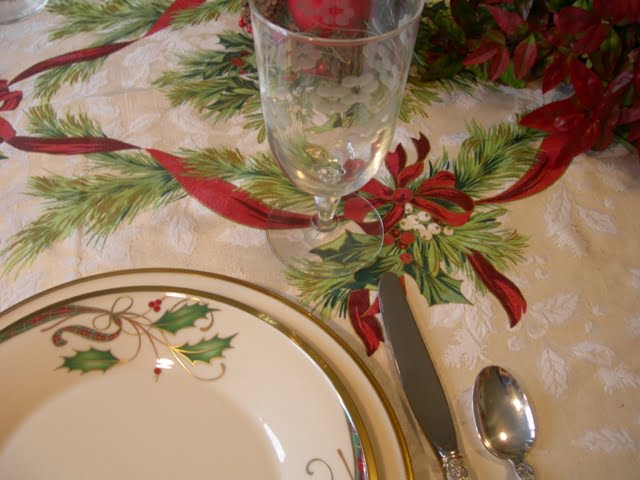 I purchased the Holiday Nouveau salad plates a few years ago to use with the china, and I love how the tablecloth goes so well with them.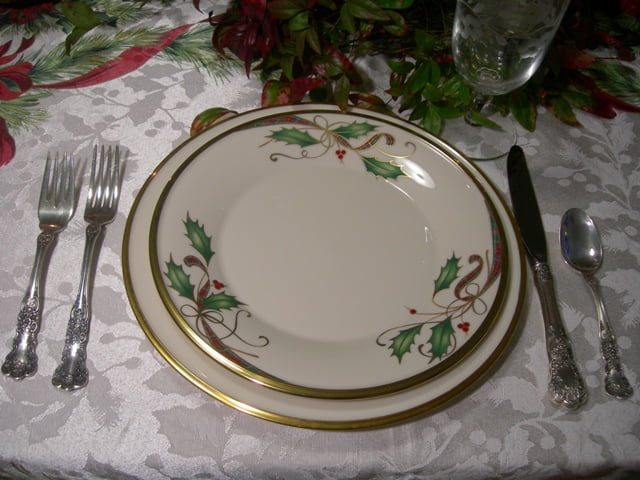 Even the holly leaves on the salad plates are echoed in the tablecloth. I do not remember who made the tablecloth, but I found it at Tuesday Morning last year. They did not have the matching napkins last year, and I looked to see if they had them this year, but they did not.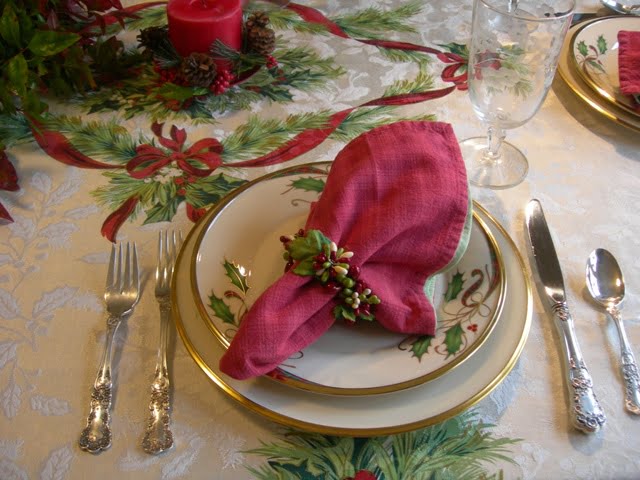 I just used some red and green napkins that I already had, but I did buy the napkin rings this year at the Carolina Pottery in Columbia, SC.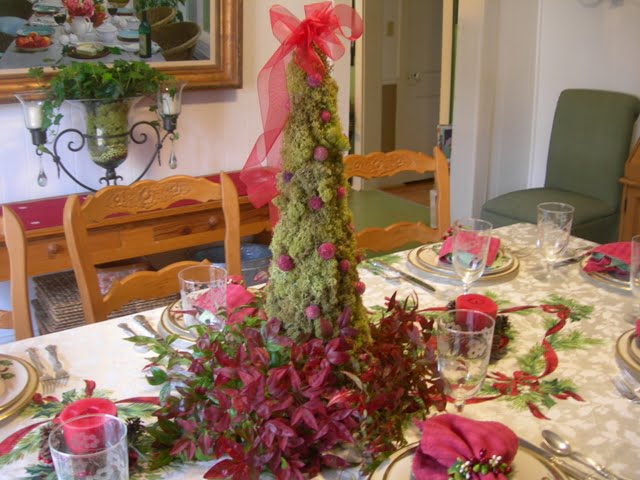 Here is the moss tree that I made a few weeks ago. You can read about how I made it here. I've used it as a centerpiece on the table along with some nandina from the yard.
The colors in the nandina blend with the other red and green colors used on the table.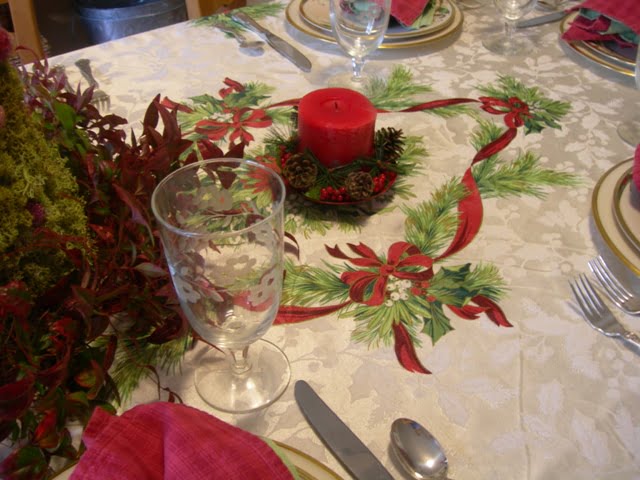 I added two candles to the table.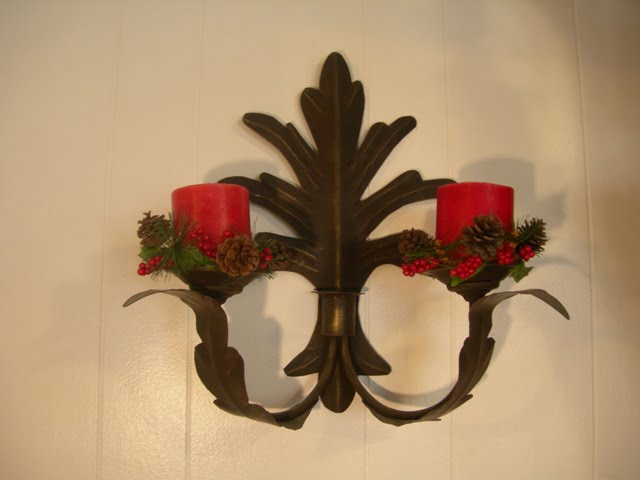 They are the same candles that I have on the sconces in the dining room.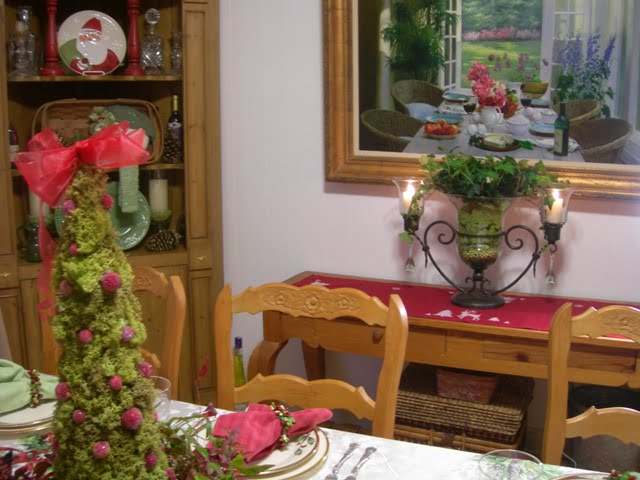 On the buffet, there is a container of ivy with paperwhites down inside.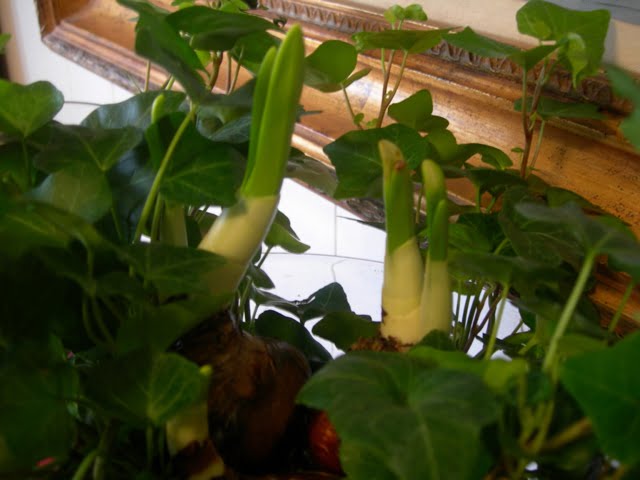 Do you think they will be blooming by my mother's birthday?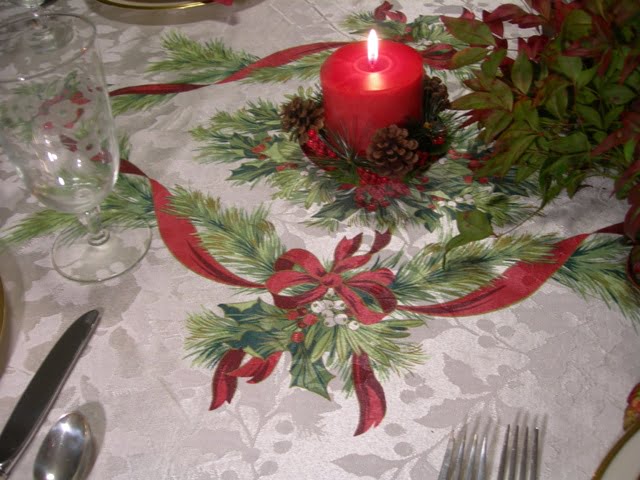 Here the candles are burning, and I even managed to capture the blue hour in the next photo.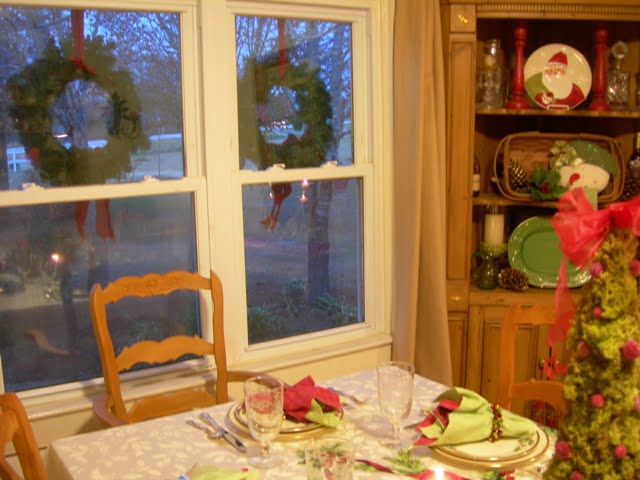 Do you know about the blue hour? Susan at Between Naps on the Porch has a great explanation here. Before I started blogging, I was clueless about it. But I have managed to capture it twice, and it was by accident.
I hope you enjoyed seeing my table. I have one more post about our decorations because I want to show you my snowman collection and our other tree. After that, I'll be sharing some recipes including my mother's Lemon Silk Trifle.
We're having a giveaway just in time for Christmas. Click here to enter.
I'm joining: