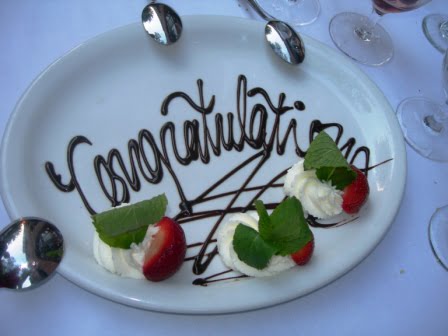 Last week, two of my friends and I made a short trip to Savannah, Georgia. Part of the reason we made the trip was to celebrate my friend Nancy's retirement from teaching.
I have known these two friends since the early 1970s and we have been in the same Bunco club since then. Now all three of us are retired. Yipee!
Nancy arranged the accommodations for our trip. She used Travelzoo.com to book our hotel. She was able to get a special rate for our one night stay, and it was the deal of the century.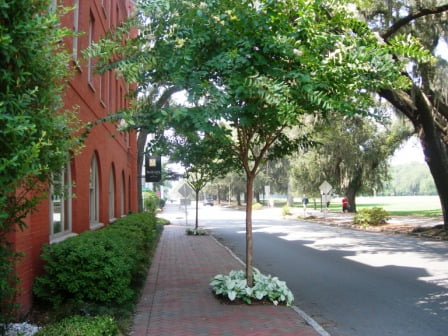 From the moment we drove up to the hotel, we knew we were in for a treat. We were staying at the Mansion on Forsyth Park. The beautiful orange brick building is a combination of old and new Savannah.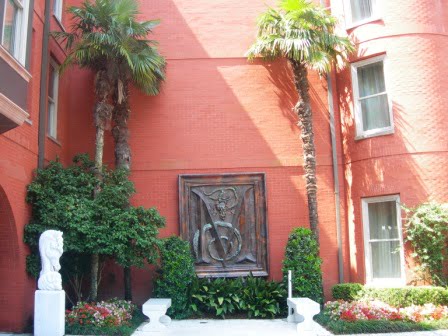 The Mansion on Forsyth Park is a 4 star hotel. If you make a trip to Savannah, you must stay at this hotel.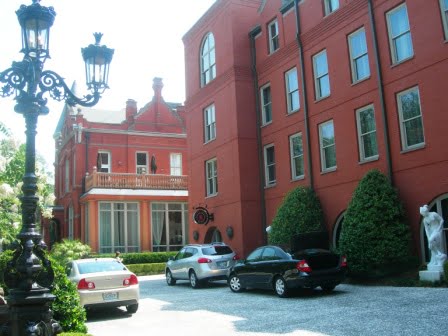 In this photo, you can see the old Victorian part and the new addition.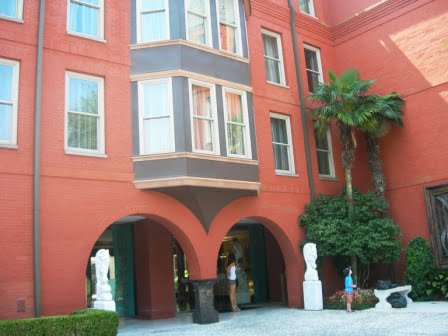 Beautiful, isn't it? Take a look around the hotel with me.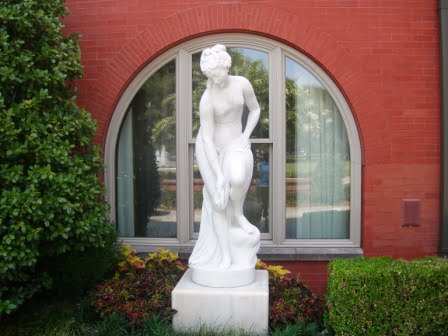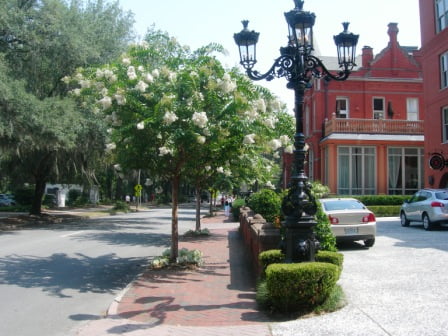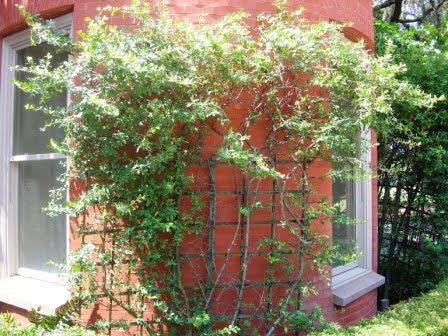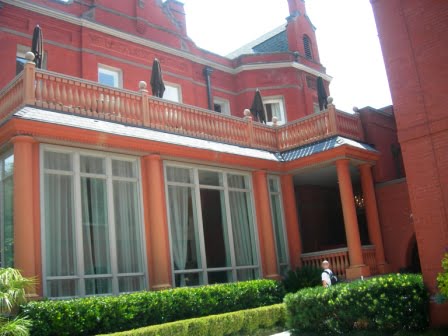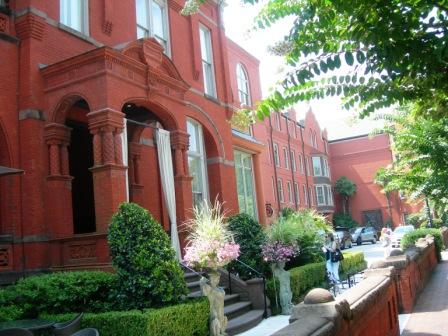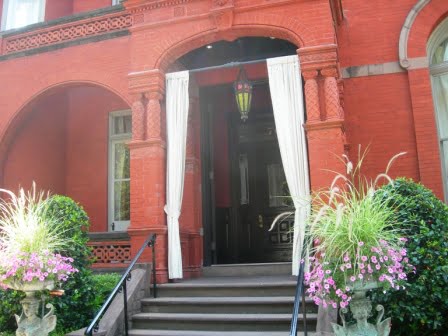 Let me take you into the restaurant.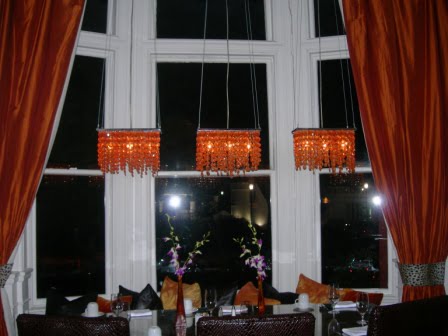 The orange color on the outside of the hotel was carried into the restaurant. Look at the orange chandeliers here and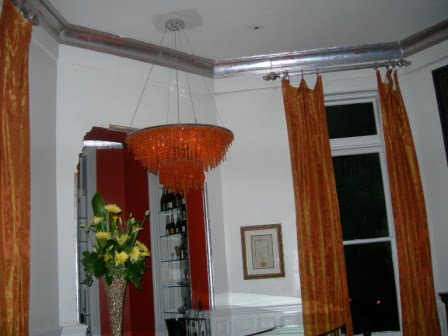 here and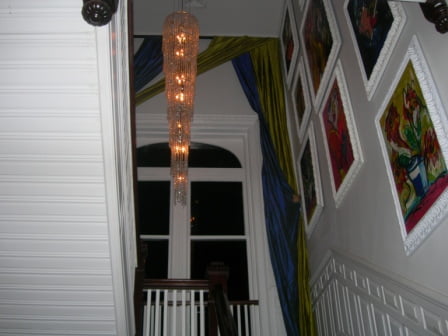 here.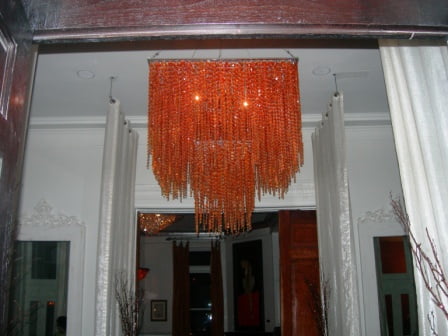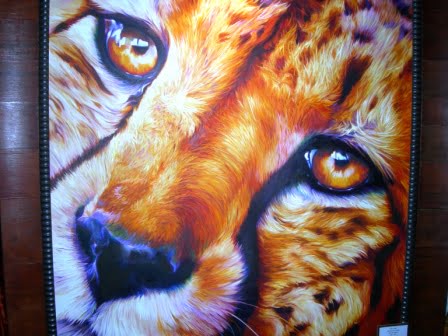 The hotel had a fabulous collection of art. This was in the restaurant as well as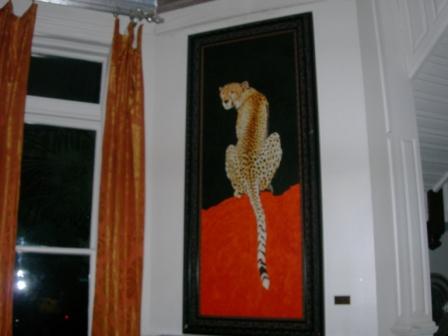 this. We had breakfast in this fabulous space the next morning as part of our package deal.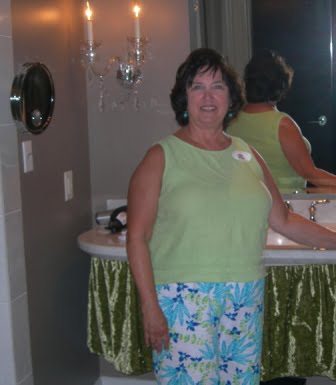 Our room was beautifully appointed. Here's Nancy checking out our bathroom soon after we arrived.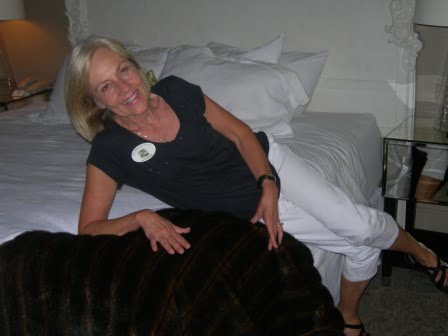 Ann's checking out the bed. Notice the throw. Too bad you can't see the headboard in this photo, but it was gorgeous. Check out this sofa!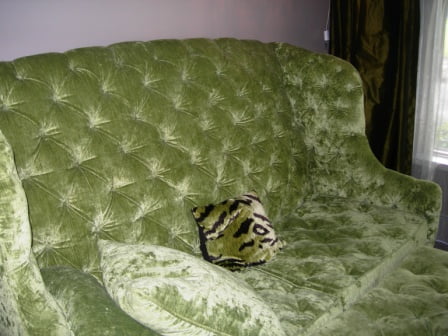 After spending the afternoon at the Riverwalk and touring the city by trolley, we decided to have dinner at the Olde Pink House.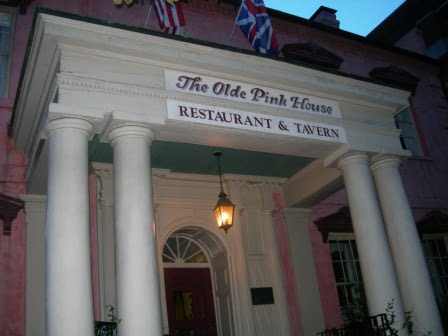 The Olde Pink House was a perfect place for our celebratory dinner to honor Nancy. It is located in a Savannah mansion that was built in 1771. There was plenty of historic ambiance as well as a fire in the fireplace. We decided to eat outside on the sidewalk on such a beautiful evening.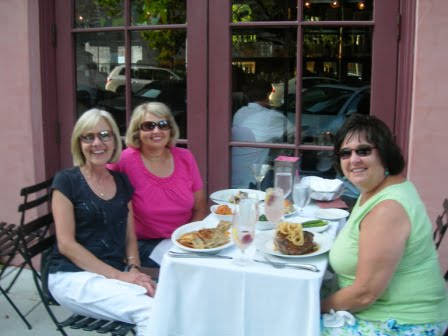 The food was fabulous and after we finished eating, our sweet server brought out this for Nancy when she heard that we were celebrating Nancy's retirement.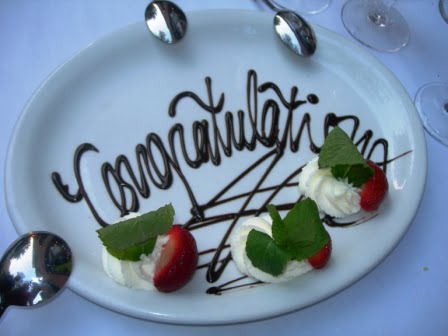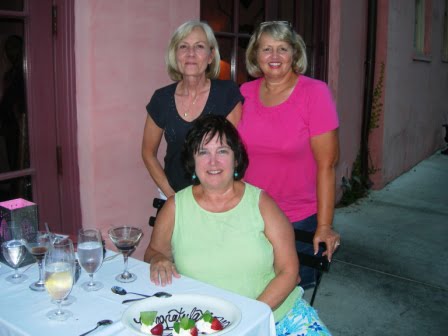 If you make a trip to Savannah, I really recommend this restaurant.
After breakfast the next day, we headed out to go shopping in the Market area of town. I was on a mission to find this store.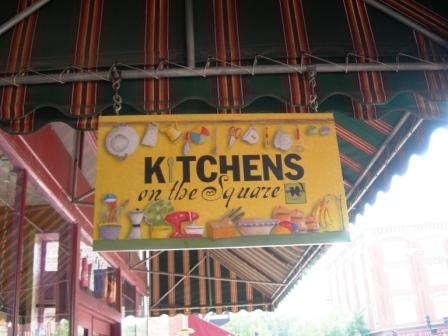 I had seen the advertisements for this store in some of my favorite publications, so I had to find it. I was not disappointed. Do you like kitchen stores? They are my favorite.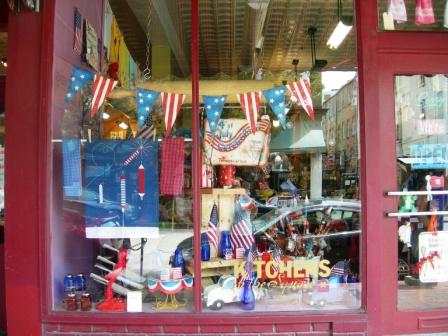 Look at the cute July 4th window display.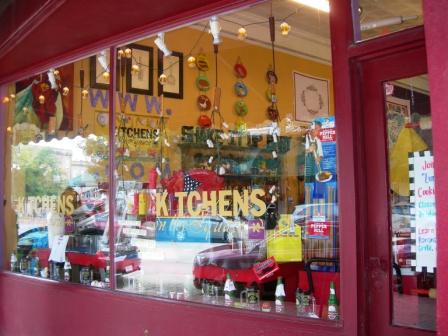 They had the biggest selection of dish towels I'd ever seen.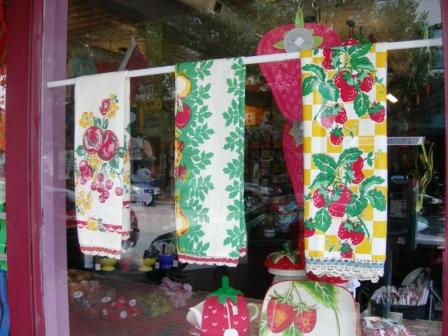 Inside we met Adrienne Ritchey who gives cooking classes at the store. She told us how she makes homemade Twinkies using a special pan called a canoe pan. She told us how she makes a savory cornbread Twinkie filled with an herb cream cheese mixture. Yum! Of course I bought one of those pans!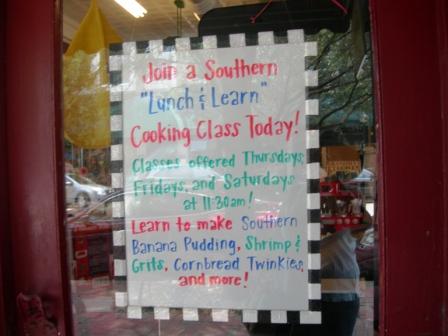 After hitting a lot more shops on Friday, we headed back home. But we're already making plans to return to Savannah soon to attend one of Adrienne's cooking classes. Won't you join us?